Ft. Hood Shooter Writes Letter to Head of ISIS, Wants to Join Group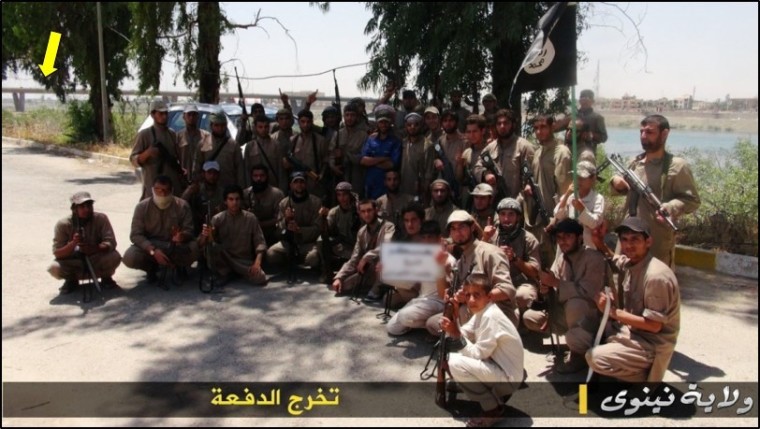 The Army Psychiatrist who killed 13 people and injured 32 at Ft. Hood in Killeen, Texas, has asked the head of ISIS to join the militant Islamic group.
In what is described as a two page letter, Nadal Hasan's Attorney John Galligan states that Hasan appealed to ISIS leader Abu Bakr al-Baghdadi, who is the self proclaimed caliph (religious ruler) of the Islamic state that expands from Syria to eastern Iraq.
"The letter states that Nadal Hasan wants to become a citizen of the Islamic State caliphate," Galligan said. "He wrote it in the last few weeks."
"I formally and humbly request to be made a citizen of the Islamic State," Hasan wrote in the letter, according to Fox News. "It would be an honor for any believers to be an obedient citizen soldier to a people and its leader who don't compromise the religion of All-Mighty Allah to get along with the disbelievers."
Hasan, who is on military death row at the U.S. Disciplinary Barracks at Fort Leavenworth, Kansas, asked to be included in the group in the wake of two Americans being found dead who were members of ISIS. Douglas McArthur McCain and Abdirahmaan Muhumed were reportedly both found slain after the same battle in Syria last weekend. Both were from the Minneapolis, Minnesota area that has a large population of Somalis, some of who are leading converts to Islam. The State Department could not confirm Muhumed's death and attempts to reach his family were unsuccessful.
According to Fox News, Galligan said the letter denotes how Hasan's "life, actions, and mental thought process" were driven by his strong religious convictions. Galligan feels that the court made an irreversible mistake in not letting Hasan testify or argue how his religious beliefs affected everything in his life.
The Nov. 5, 2009 rampage was carried out because Hasan, an American born Muslim, did not want to be deployed to Afghanistan to fight against other Muslims. Hasan opened fire in a deployment center, targeting soldiers who were about to be deployed to Afghanistan or that had just returned. Hasan was apprehended when police confronted him, shooting him and leaving him paralyzed.