Fugitive Who Threatened Churches With Easter Attacks Taken Into Custody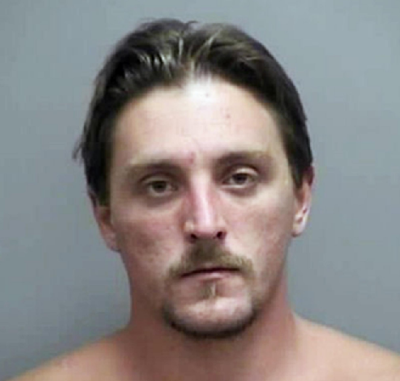 An anti-religious fugitive who allegedly robbed a Wisconsin gun store and threatened to attack churches on Easter Sunday has been taken into custody.
Joseph Allen Jakubowski, who allegedly burglarized a gun store called Armageddon Gun Shop in Janesville earlier this month, was apprehended Friday morning in Readstown following what the La Crosse Tribune described as a "massive manhunt."
Rock County Sheriff Robert Spoden explained in a statement reported by the Tribune how Jakubowski was arrested.
"Investigators assigned to the Jakubowski case were sent to that location, along with tactical support, to assist local authorities in determining whether the suspicious individual was related to the manhunt," said Sheriff Spoden.
"Shortly before 6 a.m., tactical officers made contact with the suspicious person at the campsite. ... He was taken into custody without incident and was positively identified as Joseph Jakubowski, our wanted fugitive."
According to officials, Jakubowski sent a letter through the U.S. Postal Service that included threats to attack Sussex-area churches on Easter Sunday.
This was part of a manifesto the fugitive sent to multiple sources, including the White House, that vowed to attack government entities, which he considered intertwined with religion.
"We the people should be out for these sick minded people belonging to the system! We need to spill their blood!" read the manifesto in part, as quoted by WTMJ-TV.
"I have never been a thief! I hate thieves. ... However, since this system has stolen my natural right to protect and defend life ... this system has left me no choice but to commit crime to have the means to protect life!"
WTMJ also reported that in the manifesto "Jakubowski refers to health insurance, taxes and religion as examples of the government trying to brainwash its citizens."
"He also goes on several rants concerning religion, saying that government and religion are the same thing," the news station added.
"Authorities released a cell phone video last week showing Jakubowski mailing his manifesto at the post office. This occurred prior to his alleged break-in at the Armageddon gun store."