Fundamentalist Christian College Rehires Fired Sex Abuse Watchdog Group, Apologizes for 'Added Anxiety' That Initial Termination Caused
The Christian fundamentalist school Bob Jones University (BJU) announced on Tuesday that it would be rehiring the sex abuse watchdog group it had terminated in January.
The Greenville, S.C., university confirmed in a statement that it had met in-person with members of Godly Response to Abuse in the Christian Environment in Lynchberg, Va., on Feb. 18 and 19 "to discuss any issues that might stand in the way of GRACE's completion of thorough, transparent and objective review."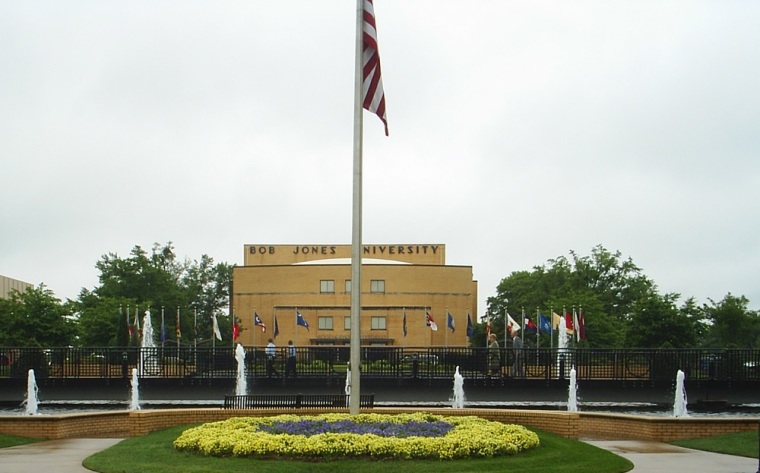 The university said the organization, which is led by Liberty University law school professor and Billy Graham's grandson, Boz Tchividian, had "satisfactorily addressed the university's concerns" and that it was "confident the review can be completed in a timely and professional manner."
GRACE disclosed in its own statement that during last week's meeting it had informed BJU that if it was to complete its investigation following its Jan. 24 termination, it was incumbent on the university to reinstate "the original agreement with no modifications," as that "was the only way to insure that the independence and integrity of this processes is not compromised."
While the sex abuse oversight organization expressed optimism and noted that it was "greatly encouraged" that BJU had brought it back on board, it acknowledged that the month-long delay would nevertheless "significantly postpone the completion of this process."
It is unclear how the new timeline will coincide with the departure of current president Stephen Jones, who announced in November that he would be stepping down in May, due to ongoing health concerns.
GRACE had previously hoped to complete its then 13-month investigation by March.
The university, whose decision to fire GRACE had generated criticism and a petition with more than 1,300 supporters demanding that the organization be reinstated, said it appreciated "how important this review is to everyone who cares about the university" and apologized "for the added anxiety caused by the temporary suspension of the review."
BJU's termination announcement on Jan. 24 caught GRACE off guard and came at a critical time in its investigation, the organization said a statement released when it broke the news.
"There had been no prior indications from BJU that termination was even being considered," it stated. "Furthermore, this termination occurred days before GRACE was to conduct the last interviews of this 13-month investigation and begin drafting the final report scheduled for publication in March."
Signed by Jones and Larry B Jackson, chairman of the board, BJU failed to disclose their reasoning in their termination letter, except for hinting that it could be related to the president's resignation.
"While undertaking these efforts, there has been a great deal of change here at the university," stated the letter. "As you know, I recently announced my resignation as president of the university effective early May. As you can imagine, this has redirected a significant amount of our focus and energy."
Randy Page, the director of public relations at BJU, told The Christian Post earlier this month that the partnership between BJU and GRACE was initiated "because of [the Jerry Sandusky sex abuse allegations at] Penn State."
"We wanted to be on the cutting edge of processes and procedures to make sure we were responding appropriately," he said.
Page denied that the partnership was not related to a series of student claims of sexual abuse in 2011. It reiterated its stance in Tuesday's press release, saying that it had been initiated to assess "past responses by the University in support of victims and identify policies and procedures that could be enhanced.
A New York Times story from earlier this month, however, suggested that the school had opened up the investigation after the Rev. Chuck Phelps, a BJU board member, "an alumnus and the pastor of a large church, had been accused of covering up a rape within his congregation and publicly shaming the victim."
Subsequently, an alumni group created a petition asking BJU to dismiss Phelps because he had given "comfort to the rapist…; made the young girl apologize for her part in getting raped; sent her away with her mother's help. ... And allowed the rapist to remain in the church." Although Phelps ultimately stepped down, a student who had voiced criticism over how the school had handled the affair claimed that the university retaliated by expelling him, ostensibly for watching "Glee," just several days before his graduation.