Gang Kills Pastor in Nigeria for Preaching About Jesus
Killing of Christians in Nigeria Increases by 62 Percent in 1 Year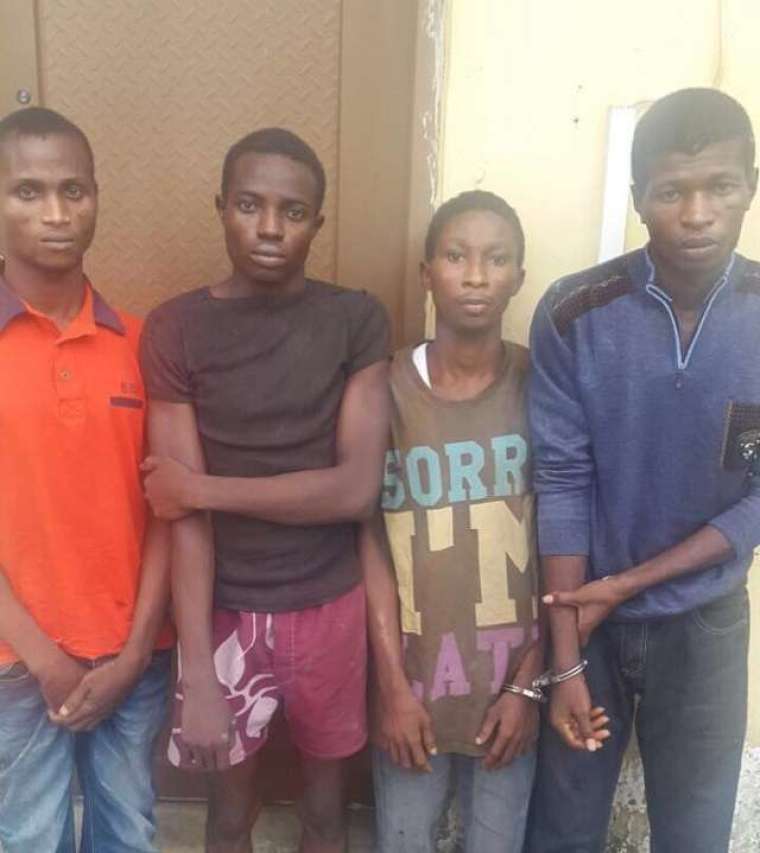 Police in Nigeria have arrested four members of a gang who allegedly confessed to brutally murdering a pastor they were holding hostage because he preached to them and told them to repent of their sins.
"The gang also confessed to have been responsible for the kidnapping of Pastor Chukwu Ekere of same Ohigha community and killed him for the simple reason that the man of God disturbed them with his preaching of repentance and also for urging them to shun their nefarious activities and accept God," said authorities in a statement to PM News Nigeria.
Local police in Rivers State said they initially arrested the gang members at Ohigha in Ogba and in Diobu, Port Harcourt in connection with the kidnapping, rape and murder of a woman identified only as Mrs. Igila of Ohigha village on Jan. 7.
The gang members were identified as: Henry Ajie, 23; Bright Ajie, 22, Dadison Ogadima, 22, and Sampson Dibia, 30, all of Ohigha village.
Addressing Igila's rape and murder the police command said "the suspects confessed to the allegations of the victim's kidnapping after which they raped, strangulated her and buried her corpse in shallow grave at Ogbosi."
Rivers State is one of the 36 states of Nigeria. It is the sixth most populous state with a population of 5,185,400.
According to a report by Open Doors, an organization serving persecuted Christians worldwide and the Christian Association of Nigeria, the killing of Christians in Nigeria has surged by 62 percent in just one year.
The report which assesses the impact of persistent violence on the Church in northern Nigeria, shows that in 2015 there were 4,028 killings and 198 church attacks. Statistics for the previous year show that murders totaled 2,484 while there were 108 church attacks. An estimated 30 million Christians in northern Nigeria form the largest minority in a mainly Muslim environment.
"This report shows the extent and impact of the persistent violence on the church in northern Nigeria is much more serious than previously expected. Once Boko Haram is defeated, the problem will not be solved.
Christians living under Shariah law are facing discrimination and marginalization and have limited to no access to federal rights," an Open Doors partner director for West Africa said. "We hope that this report will prompt the Nigerian government and international community to take the real suffering of persecuted Christians seriously and act on their behalf. Next to that, I hope that Nigerian Christians will become more involved with their brothers and sisters; that they will stand in the gap for them."
Nigeria's Daily Post reported last week that two sons of presiding pastor of the Independent Baptist Church in Calabar, the Rev. Nicholas Wayih, were also murdered by attackers after a prolonged fight during a home invasion.
"When the beating became severe, two of the sons, who were hefty, had to engage the intruders in physical battle because they did not see guns with them initially and when they were almost overpowering [the] intruders, one of the robbers gave an order that they should be killed," a source close to the incident said.