Gay Activist Elites at Fault: Why I am Not Angry at Lesbians Who Sue the Sperm Bank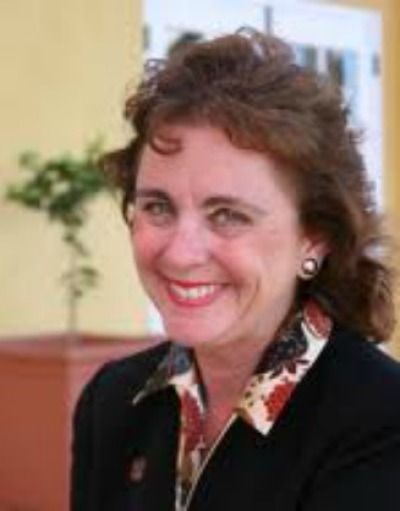 One only has to look through a few comments on websites, Left or Right, to see that the lesbian lawsuit for breach of warranty and wrongful birth over a mixed race baby has struck a very negative chord. Decent people, Right and Left, feel all wrong about a mother suing the sperm bank because she didn't get the child she ordered.
I certainly agree that it is all wrong. I just want to put the blame squarely where it belongs. Not on the sperm bank for "medical malpractice." Not on the lesbian mother for saying, "I'm not going to let them get away with not being held accountable."
No, I place the blame on the Elites who have imagined, sustained and defended the Sexual Revolutionary ideology. This ideology is indefensible, unsustainable and is causing unimaginable misery.
The mother, Jennifer Cramblett, is just the latest in a long string of ordinary people who have built their lives around lies. Fantasy ideologies may look good on paper or in a legal brief. But when a real person tries to build her life around ideas that are untrue, that real person can run into real problems.
Ms. Cramblett is not a celebrity lesbian. She does not have a law degree or work for a prestigious activist organization or have a TV show. She works at an ATT store. I do not see any of the Establishment Gay Legal organizations hovering around her case. (I'm guessing they would find her case slightly embarrassing to their liberal pieties.) Her attorney, Thomas Intili, seems to be a local personal injury lawyer.
No, Ms. Cramblett and her friend Amanda Zinkon appear to be just folks. Ms. Cramblett was trying to order her life around the Modern Family Narrative.
When the Elites said that "love makes a family," she believed them. "Genetic connections are over-rated." "Kids don't really need mothers and fathers." "No harm will come from using a commercial sperm donor." "You are entitled to become a mother, even if you never intend to have a relationship with the child's father." "Your child will not care that you paid money for her." "There is nothing particularly sacred or special about a man and a woman creating a child together through an act of loving sexual intercourse."
And behind all these official storylines, was one further, unstated assumption: as long as you are a nice person who means well, the structure of your family does not matter to your child. Your love will be enough to conquer any problems you encounter.
Armed with these bromides, she plunged into an untested social experiment. She chose a life partner with whom she would never be able to reproduce. Together, they decided that they would find a way to share parenting. They looked through a sperm donor catalogue together, as if choosing a father for one's child is the same as a bride choosing her china pattern.
Even while they perused the catalogue, genetics mattered to them: they wanted to choose a donor that would create a child who would resemble Amanda, the "social mother." They couldn't really sustain the lie that "genetics is overrated." They were trying desperately to mimic a natural, genetic family.
They allowed themselves to believe that there was no real significance to treating a child's father as a commodity that they purchased. After all, haven't legions of law professors, TV talk show hosts, celebrities and judges assured them that this must be so?
So when something did go wrong, as commercial transactions sometimes do, what choice did she have? She continued with a process appropriate to a commercial transaction: a lawsuit. Breach of warranty and wrongful birth.
These are words that should never be applied to any human person. No child should ever have to hear or think such words.
But hey: the Elites don't notice or care about ordinary people living ordinary lives. As long as they can recreate the world in their own image, they can feel good about themselves.
Thankfully, Ms. Cramblett and Ms. Zinkon love the child. They are not trying to return her for a refund. She said:
"I am happy that I have a healthy child. We love her more... to this day, she's made us the people that we are. Never trade it for the world,' she said, her eyes welling with tears."
I do not know if they will get the "justice" they seek: $50,000 in damages and the satisfaction that the sperm bank will not "do this to another family." I do hope this incident will alert them to the fact that they were mistaken in embracing the ideas that allowed them to embark on this experiment in the first place.
Children are not objects to be purchased. Children are full human beings. Conceiving children using third party reproduction is an affront to the dignity of the child, who after all, will one day become a full-fledged adult, with thoughts and feelings of her own.
I hope that some good Christian people will reach out to these women and help them see through the lies we have all been fed. The Sexual Revolution has claimed many Victims over the past generation. People who believed lies like, "kids are resilient: it is ok if we divorce," and "no one ever gets jealous over sexual infidelity: it is ok if I have an affair." It is time for some of today's Victims to become Survivors and to reach out to tell the truth and help others learn the truth.
And I hope these women will allow themselves to be changed by the love they have for this child. She appears to be a cute little darling. They have been blessed and graced by receiving a gift from God, a gift that was not what or who they expected. I hope and pray they will allow themselves to be transformed, and place the highest priority on their love for her. I hope they will see through the lies they built their lives around.
If this article breaks your heart, I am glad for that. I have written a companion piece, a satire, which might make you laugh. Whether you get it through laughter or through tears, I just hope you can come to see the truth: there is no regulation of the sperm bank industry that truly does justice to all parties.
The sperm bank industry should be abolished, not regulated.
Jennifer Roback Morse, Ph.D. is the President of the Ruth Institute.