Gay Christian Conference Accused of Pushing LGBT Agenda on Churches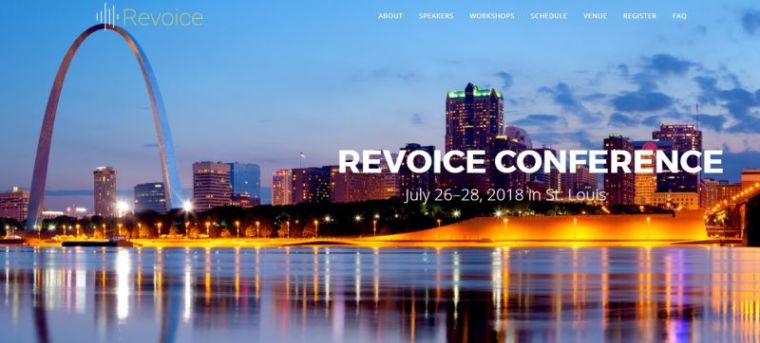 An LGBT Christian conference scheduled to be held this summer has been accused by some of pushing an LGBT agenda on conservative evangelical churches.
Known as the Revoice Conference, the multiday event is scheduled for July 26–28 at Memorial Presbyterian Church in St. Louis, Missouri, with hundreds expected to attend.
The Conference's stated mission is to engage in "Supporting, encouraging, and empowering gay, lesbian, same-sex-attracted, and other LGBT Christians so they can flourish while observing the historic, Christian doctrine of marriage and sexuality."
Revoice has already garnered criticism from some for what is perceived to be an effort to advance an LGBT agenda in churches at the expense of sound Christian teaching.
Stephen Black, executive director of First Stone Ministries, an organization that seeks to help people with what the group calls "sexual brokenness," is one of the critics.
In an interview with The Christian Post, Black said he took issue with Revoice's mission statement because he believed the conference was seeking "to manipulate the Church to embrace LGBT+ people as a victimized minority group instead of a group of Christians only."
Specifically, Black is opposed to the positions that sexual orientation is a fixed identity, that the term "sexual minorities," which applies to a group identity, should be allowed in Christianity, and that people can be both gay and Christian.
"In viewing the website and workshop descriptions, Revoice promotes their need to bring all things LGBT+ into the Church for complete acceptance as legitimate identities to be embraced. They communicate that a person's sexual orientation is a fixed nature of human beings," said Black.
"I completely disagree with this ideology as it is not biblical. A true Christian identity is man and woman, male and female, and found in Christ alone, not in an unclean term of sexual brokenness."
Black also expressed concern about the scheduled figures for the event, which include celibate gay identity proponents like Wesley Hill as a keynote speaker and Gregory Coles as worship leader, noting that many of them have "connections to a wide landscape of Christianity."
"Many evangelical seminary professors, many leaders in the Church and the speakers at Revoice are gay identified or have loved ones who are identified as gay," continued Black.
"They are afraid to be labeled as unkind or intolerant to nice gay folks or hurt their loved ones. Therefore, they have made a segue to introduce this seductive unclean spirituality into the Church under a banner of love and tolerance."
Others, including Denny Burk, president of the Council on Biblical Manhood and Womanhood, have expressed more caution in assessing the goals and aims of Revoice.
Burk directed CP to a blog entry he posted on Wednesday, in which he noted that since it had not occurred yet, he did not know "what this conference may or may not contribute to the ongoing debate among evangelicals about sexual orientation and gay identity."
"My hunch is that there probably won't be anything new from this conference about that subject. But if there is, I'll likely write about it then," wrote Burk.
Greg Johnson, lead pastor of Memorial Presbyterian, which is hosting the event, explained to CP that his church agreed to host Revoice last year in response to a request from a seminary grad who is a member of their church.
"Sometimes I think people are so afraid of the 'gay agenda' that they forget that gays are part of our mission field. They are broken people just like us who need Jesus just like us. Jesus didn't come to call the righteous but sinners," said Johnson.
"The reality is that the Gospel has power, and Jesus saves sinners. Straight sinners and gay sinners and rich sinners and poor sinners. He saves them and calls them to a life of self-sacrificial discipleship."
Johnson will be leading one of the conference workshops, in which he will present on how to make churches a safe place for LGBT individuals.
Johnston also told CP that he felt there was "a lot of fear and misinformation out there right now" about Revoice, noting that both his church and the conference affirm that homosexuality is a sin and that biblical marriage can only be between one man and one woman.
"Admittedly, the conference organizers have chosen to use some language that has left some folks confused. If you've never met a celibate gay Christian, you have to read closely. They may not mean what you think they mean," added Johnson.
"I think the big pushback has come from people who confuse the orientation and the action. Someone can experience homosexual attraction or orientation without engaging in homosexual behaviors."