Gender Roles In Marriage (Part 2): Are Husbands Failing Their Wives?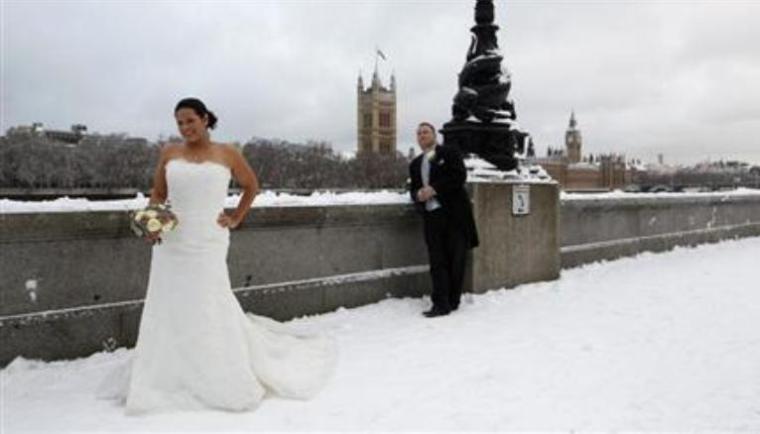 Editor's Note: This is the second part in a series on gender roles in Christian marriages. Read Part 1 here.
A Christian author claims that husbands are "dropping the ball" when it comes to shepherding their families' prayer lives, but not all Christian leaders agree that the man should be the spiritual leader of the home.
"My wife shared her heart with me, and said, 'I feel like you have failed me.' The weight from spiritual and emotional battles were falling on her shoulders alone," Sam Ingrassia, Columbia strategy leader for ministry group e3 Partners, told The Christian Post in an interview on Friday.
Ingrassia believes that praying through Scripture can empower men to lead their wives rightly, which is something he talks about in his new book, Just Say the Word. The book, complete with a reading program on YouVersion's Bible App, gives men tools on how to pray through Scripture with their wives.
Mimi Haddad, president of Christians for Biblical Equality, told CP in a recent interview that husbands should not take an exclusive position of spiritual leadership in their marriage.
"We talk about Christians living mutually, sharing leadership and authority, which is a call to serve," Haddad explained.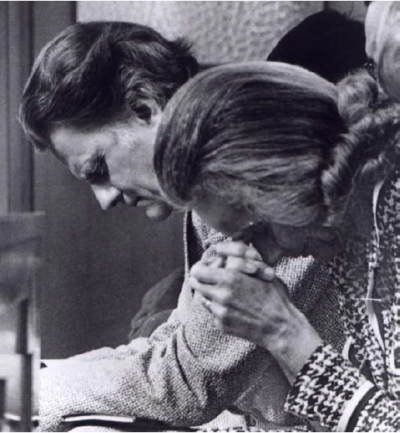 Ridiculing a gender-stereotyped version of leadership, Haddad commented that, for some, "the church is pink and blue – service and leadership is driven by gender." She strongly believes that this is a consequence of sin, and something the Church should reject.
Reaching spiritual intimacy through the husband's shepherding
Ingrassia doesn't limit the lessons of his book to be exclusively for men, but he does assert that Christian men feel called to lead their wives. "Christian husbands want to shepherd their wife, and there's a place of spiritual intimacy they want to get to with their wife, and they're not getting there," he explained.
He also rejects the term "leader," and prefers to use "shepherd" as a better descriptor for a husband's spiritual position in the home. Ingrassia doesn't place an emphasis on the male/female dichotomy, but said he wrote the book in order to meet a specific need. "A lot of men feel that they're failing in providing that shepherding," Ingrassia told CP.
Sharing his conviction, he added, "my spiritual connectedness and leadership with my wife lacked intentionality and regularity." The solution, he said, was to pray through Scripture.
"As Evangelicals, we pray the same things in the same way – it's almost a little boring now in our prayer," he commented. "But we started following the Word of God and let the Holy Spirit show us from the text ideas, key words, phrases, doctrines, promises and blessings – each became a prayer point."
Just Say The Word trains Christian men to discover those prayer points and use them to invigorate their prayer lives with their wives. Ingrassia cited 1 Peter 3:7, noting that Peter "links prayer with this perfect unity in marriage," which means "living with your wife in a considerate, understanding way."
Tender leadership
Biblical counselor June Hunt, founder and CEO of Hope For The Heart ministries, outlined a role of tender leadership for husbands in an interview with CP on Friday.
"In a healthy marriage, there is joy in helping the rest of the body become all it was intended to be," Hunt declared. "It's not competition, it's not coercive, demanding or abuse."
Emphasizing that the husband's leadership must help the wife to grow, Hunt asserted, "If you're a healthy head, you provide, you protect, you enable your spouse to exercise the fullness of her gender." This other-focus, she said, embodies the leadership of Christ, as Scripture calls husbands to do.
"Wives feel much more secure with that kind of leadership, knowing that the highest purpose is not, 'I'm going to have my way,' but reflects the character of Christ," she added.
Hunt acknowledged that many people oppose the idea of one gender having spiritual leadership over the other because husbands have abused that power, as in her own parents' marriage. Nevertheless, she defended the idea of husbands leading, according to 1 Peter 3, where Scripture exhorts husbands to "be considerate as you live with your wives, and treat them with respect," since they are "heirs with you in life."
Is male leadership is a consequence of sin?

Haddad argues that "patriarchy is a consequence of The Fall," when Adam and Eve sinned against God. In her opinion, a culture of male-dominated leadership is "one of the most devastating things," and calls for mutual service and authority on the part of both husbands and wives.
"Headship is not about authority, but service and love," Haddad explained. She believes that when Scripture exhorts husbands to love their wives as Christ loved the Church, it means they ought to serve and sacrifice themselves, not insist on having their own way.
Haddad also claims that love and respect are "interchangeable qualities." Scripture's call for husbands to love their wives and wives to respect their husbands really means that both partners should love and respect each other, not that their roles are separate and prescripted for them.
Christians are "not doing the Gospel any service by calling men to leadership or authority," Haddad asserted, noting that every scriptural mandate for men to "lead" their wives truly means "laying yourself down for your wife," and believes "that's the kind of leadership all Christians should have, not just husbands."