Georgia Church Suffering Split After Vote to Leave PCUSA Fails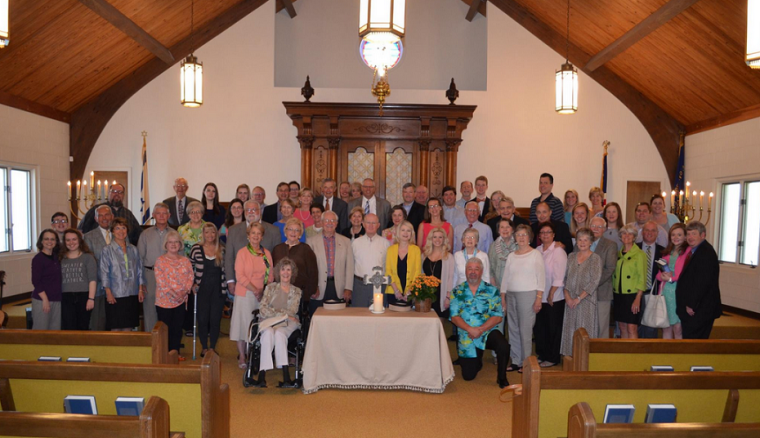 A congregation in Georgia is seeing dozens of members leaving to form their own church following its failure to officially disaffiliate from the Presbyterian Church (USA).
Members of First Presbyterian Church of Columbus narrowly defeated a resolution to seek dismissal from PCUSA over theological differences.
The week after the vote, about 70 of its members worshipped at the nearby Shearith Israel Synagogue under the new name of "Grace Church of Columbus."
Glen D. Giles, a member of Grace Church, told The Christian Post that he joined the newly created congregation because he felt "isolated and disenfranchised by my denomination."
"I felt that in the almost three decades I had been a member of that denomination it had transformed from a denomination into a political action committee," said Giles, who added that he was speaking only for himself.
"I desired to be a part of a church and denomination that will have less conflict and more unity, especially in adhering to the Word."
In March, a supermajority of PCUSA presbyteries voted in favor of Amendment 14-F, which changed the definition of marriage for the denomination.
While PCUSA's Book of Order had originally defined marriage as being between only "a man and a woman," Amendment 14-F changed it to "two people, traditionally a man and a woman."
The first congregation to have voted to leave PCUSA since the vote was Brighton Presbyterian Church of Rochester, New York.
Kerry E. Luddy, spokeswoman for Brighton Presbyterian and wife of the head pastor, told CP in an earlier interview that it was "not a sudden decision."
"We have been prayerfully considering this for about two years, and officially began the discernment process in mid-2014," said Luddy.
"Our reason for leaving is centered on the status of biblical interpretation within the PCUSA. We believe that Scripture's meaning and intent should not be altered to fit a current culture."
First Presbyterian of Columbus, a congregation with approximately 900 members, voted in the last Sunday of April to see if they would take a similar route.
While supporters of dismissal had a majority of votes in the final tally of 266 to 146, they were eight shy of the necessary two-thirds majority to have the resolution pass.
"Members of the group had been among those seeking to separate from the PCUSA, which has become more liberal about same-sex marriage and other doctrinal issues in recent years," reported Alva James Johnson of the Ledger-Enquirer.
"They had hoped to join the Evangelical Covenant Order of Presbyterians, a new denomination formed out of churches that have separated from the national denomination."
Giles of Grace Church told CP that "ECO is much more in line with the denomination I joined almost 30 years ago."
"It is a structurally weak denomination and puts the emphasis on the church and its mission. It's a very mission driven denomination," said Giles.
"We had a few ECO pastors and representatives come meet with us prior to the vote and they were such great, positive, energetic and focused people. They really got me excited about the denomination."