Georgia Couple Married 75 Years Says Secret to Long Marriage Is Church, Singing, Sex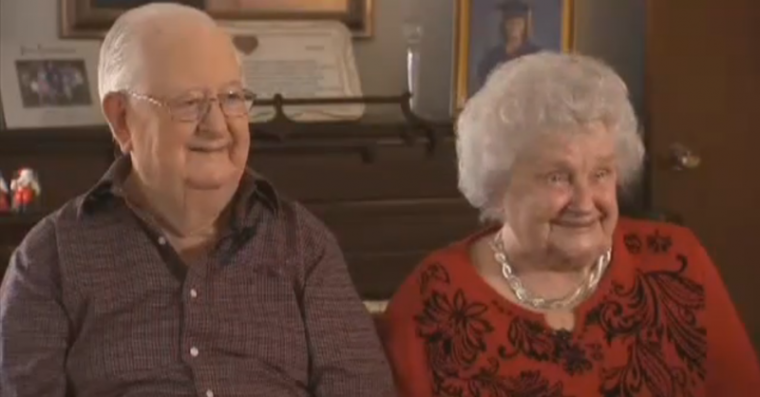 A couple in Georgia who have been married for 75 years recently explained to CNN that the secret to their marital success has been church, singing and sex.
Robert and Esther Walker were married in 1942, with Robert eventually going off to fight in the Second World War.
In an interview with CNN that aired on St. Valentine's Day, the couple noted that since their days of courtship church was an important aspect of their lives, as was a mutual interest in singing.
"They've kept church at the center of their family, and on road trips, they always sing in the car. After 75 years of marriage, they harmonize on 'Let Me Call You Sweetheart,' and the 106-year-old song sounds very new," noted CNN.
"Living through the great depression made them grateful to have each other, they agreed. She loves him for his big heart; he loves her for always supporting him."
When asked what the secret was for the longevity of their marriage, Esther responded that "if you have a good sex life, that helps. I'm sorry, but it does."
"We never had any problems, sexually," added Robert, both laughing at the advice they were giving.
The story of the Walkers and their long-lasting marriage comes a couple of months after a study was released whose findings indicated that married couples who attend church are less likely to divorce.
Titled "Religion and Health: A Synthesis" and conducted by Tyler J. VanderWeele, professor of epidemiology at the Harvard School of Public Health, the study found that married couples who attend religious services are 30 to 50 percent less likely to get divorced than those who do not.
In a blog entry for the Institute of Family Studies regarding his work, VanderWeele noted last November that "a number of factors seem like logical possibilities" for why religious service attendance decreased the likelihood of both divorce and depression for married couples.
"Religious teachings often indicate that marriage is something sacred—that an important bond is created in the exchange of marriage vows. Attending religious services reinforces that message," wrote VanderWeele.
"Religious teachings also discourage or censure divorce to varying degrees across religious traditions, which may lead to lower rates of divorce; moreover, religious traditions also often have strong teachings against adultery, which is one of the strongest predictors of divorce."