German Homeschoolers Win Custody of Their Kids, But Court Still Calls it Abuse of Parental Authority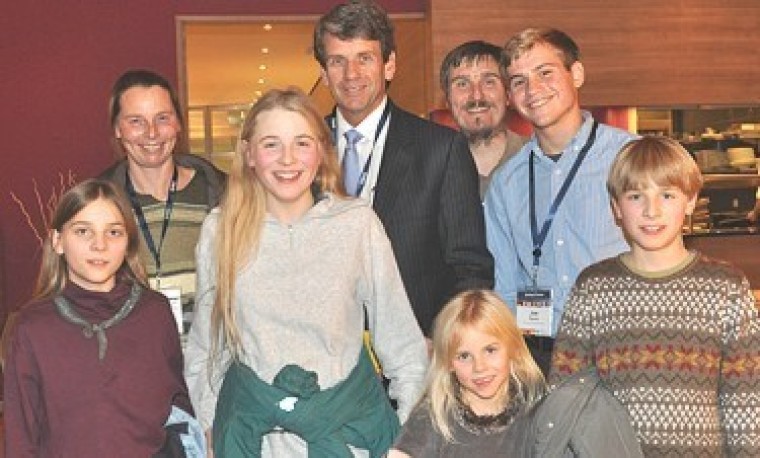 An appeals court in Germany has ruled that a family court's decision to keep legal custody of four children away from their parents, Dirk and Petra Wunderlich, was wrong, and ordered that complete custody be returned to the family. However, the court maintained that homeschooling endangers children and they should go to school.
"We have won custody and we are glad about that," Dirk said in a statement released by Virginia-based Home School Legal Defense Association, which has been assisting the Wunderlich family since their children were taken on Aug. 29, 2013.
The court said taking the children away was not proportionate, but only because the authorities should instead impose heavy fines and proceed with criminal prosecution. "This decision upholds the absurd idea that homeschooling is child endangerment and an abuse of parental authority."
Homeschooling is illegal in Germany. Thousands of Americans have contacted the German embassy to complain about how the Wunderlichs were treated, according to HSLDA.
The children of the Wunderlichs were seized at gunpoint by officials after they refused to send their children to the public school. In September 2013, the Wunderlichs were reunited with their children, but only after they promised to send their kids to public school.
The Wunderlichs then requested that they be allowed to leave the country so that they could go to a country that will allow them to homeschool. A judge told them that if they left before a December hearing on their case, they would be brought back to Germany and face criminal sanctions. Left with no other option, the Wunderlich children began attending public school last October. However, the Wunderlichs began homeschooling again when the court indicated it would rule this way.
"While we no longer fear that our children will be taken away as long as we are living in Hessen, it can still happen to other people in Germany," Dirk went on to say. "Now we fear crushing fines up to $75,000 and jail. This should not be tolerated in a civilized country."
Petra said it is almost impossible for any family to fight "the powerful German state" because "it is too much, too expensive."
HSLDA's Director for Global Outreach, Michael Donnelly, had a mixed reaction to the judgment.
"We welcome this ruling that overturns what was an outrageous abuse of judicial power," he said. "The lower court decision to take away legal custody of the children essentially imprisoned the Wunderlich family in Germany. But this decision does not go far enough. The court has only grudgingly given back custody and has further signaled to local authorities that they should still go after the Wunderlichs with criminal charges or fines."
Donnelly added that imprisonment and fines for homeschooling are "outside the bounds of what free societies that respect fundamental human rights should tolerate." He pointed out that parental decision making in education must be acknowledged. "Germany's state and national policies that permit banning home education must be changed. Such policies from a leading European democracy not only threaten the rights of tens of thousands of German families but establish a dangerous example that other countries may be tempted to follow."
The struggle goes on and HSLDA will "continue to support those who stand against German policy banning homeschooling that violates international legal norms," HSLDA Chairman Michael Farris said.
Another German homeschooling family, the Romeikes, who are evangelical Christians, fled to the United States last year to avoid having their children seized from them.