Germany Bans Islamic State Propaganda, Symbols and Activities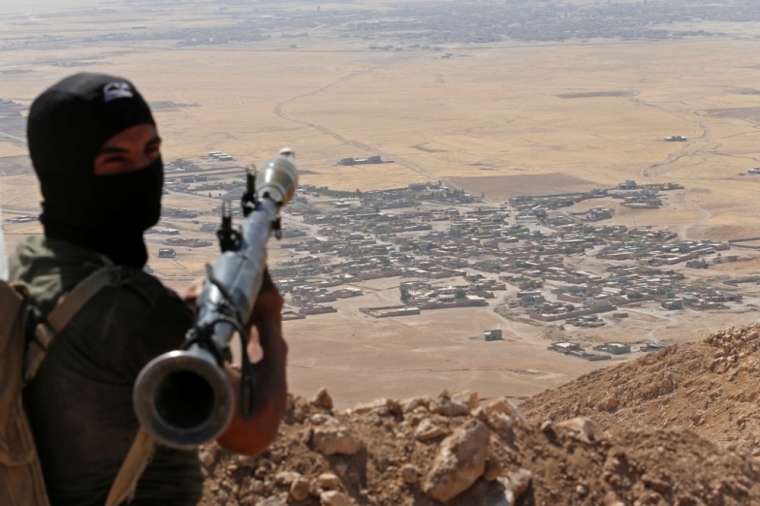 German authorities have imposed a ban on all Islamic State propaganda, symbols and activities that support the terror group, which is also knows as ISIS and ISIL.
The country's Interior Minister, Thomas de Maiziere, said the decision will close a legal gap that has made it difficult to prosecute supporters of the militant group.
"As Minister of the Interior, I forbid the operation of the terrorist group Islamic State in Germany, with immediate effect," said Maiziere at a press conference in Berlin last week.
The new rules will make it illegal to display Islamic State propaganda material or symbols in Germany, according to a Reuters report.
Maiziere also expressed his concern over the 400 German citizens who are believed to be fighting for the Islamic State or similar organizations — 100 of which recently returned to the country.
"We do not know what they are doing," he said. "But it might be that they will perpetrate attacks here. Many are frustrated, but others have combat experience. They have learned to hate and to kill."
The enforcement also includes requiring German citizens to take down any Islamic State propaganda found on social media sites.
Germany recently joined the international coalition to combat ISIS in Iraq, which led Chancellor Angela Merkel to reverse a policy that prohibits the European nation from sending arms into war zones. The reversal now gives Germany the ability to assist the Iraqi Kurds, who are fighting against the Islamic State.
The news comes shortly after a report in the Westdeutsche Allgemeine Zeitung noted that a German citizen, known as Silvio K., published a video threatening attacks in Germany in retaliation to the government's support of Peshmerga forces.
Germany is the second country to ban ISIS related activities.