Christians Music Still Impacting the World With 215 Million Listeners, Says GMA President (Interview)
Christians Music Still Impacting the World With 215 Million Listeners, Says GMA President (Interview)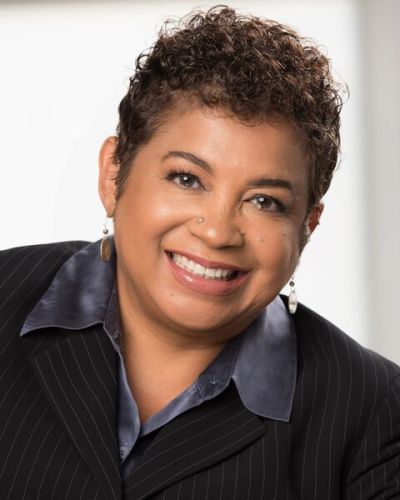 The Christian music industry is in a state of decline, according to numerous reports. But Gospel Music Association President and Executive Director Jackie Patillo says she has proof that Christian music still has a substantial impact on the Church community and beyond.
In new research presented by the Gospel Music Association and Christian Music Trade Association, it's evident that Christian music still has a reach and influence that cannot be ignored, despite some media reports.
One of these reports is a recent article titled "Who Killed the Contemporary Christian Music Industry?" Its author, Tyler Huckabee of The Week, shed light on the fact that contemporary Christian music used to sell 50 million albums annually during its glory days. In 2014, however, that number had decreased to 17 million.
Patillo told The Christian Post why she believed it was important to compile and present her findings amid industry chatter about the decline of Christian music.
"The music industry as a whole is not growing. So there are a lot of stories about the decline of the music industry across the board with mainstream as well as Christians," Patillo told CP. "However, I felt it was necessary to quantify what was really happening in our marketplace so that we could at least see the reality of the impact our music is having."
According to Patillo's report titled, "Christian & Gospel Music 2014 Industry Overview," 215 million people listened to Christian and gospel music in the last month on the radio. Out of over 247 million people identifying with Christianity in America, 68 percent of those people listened to Christian and gospel music, the report states.
While this does not mean that each listener has supported Christian music by purchasing albums, Patillo's findings prove that 17,362,000 albums and 31,470,000 songs were sold between January and December 2014.
More than the sell of music, Christians have supported the tours of their favorite Christian artists. With the help of Pollstar's ticket sales chart, the "Christian & Gospel Music 2014 Industry Overview," compiled findings that revealed Winter Jam as a tour that upstaged the likes of Bruce Springsteen, Beyoncé, Michael Bublé, Imagine Dragons and Justin Timberlake.
The Winter Jam tour consists of a variety of Christian musicians coming together each year to put on a show for audiences. Last year, big names like Newsboys, Lecrae and Plumb were featured on the ticket that outsold some of the biggest names in mainstream music to the tune of 557,112 tickets sold between January and March 2014.
Some may be surprised by these findings after years of hearing news about the decline in Christian music.
Charlie Peacock, a CCM singer, songwriter and producer, previously predicted the decline of the Christian music industry in a 2008 article he wrote for CCM magazine. The musician surmised that "all significant Christian music, apart from worship music, will be found in the mainstream (with no connection to the Christian music industry)."
Although the Grammy award-winning record producer made it clear that his musings were an educated opinion based off of his 40 years in the music industry, he previously predicted that Christian artists will struggle to find relevancy in the world.
"Christian music's alliances with mainstream entertainment corporations will all prove eternally less than successful, since they all bet first on the power of the market to deliver results and not the hand of God —something God has never been fond of," Peacock previously told CCM magazine.
Seven years after these predictions, Christian artists have proven to be successful with a variety of different revenue streams like festivals, sponsorships and television shows. Yet, some have had their doubts about this type of expansion in the Christian music industry, including Peacock who previously surmised: "the sum of Christian music's contribution will be underutilized and under-appreciated by the church and viewed as irrelevant by the world."
However, McDonald's — the world's largest hamburger chain restaurant — has managed to head a free charity concert for eight years where gospel music artists perform, called the McDonald's Inspiration Celebration. Patillo's report states that last year over $80,000 in donations were given to the Ronald McDonald House charity as a result.
Allstate, the third largest insurance company in the United States, has also teamed up with gospel artists for the past 16 years with a gospel festival that draws in thousands of people and has been syndicated. Other big names like Disney, Pepsi, Target and Cracker Barrel Old Country Store have also done their part to support Christian music, according to findings from the "Christian & Gospel Music 2014 Industry Overview."
Patillo has heard many negative reports about the Christian music industry over the years and believes it's important not to pay too much attention to people's propaganda.
"There's been so much negativity. See, we're not good at propaganda," Patillo told CP. "There are a lot of people out there that are great touting their cause. We are getting to a place where we are going to have to stand up for our civil liberties as Christians."
Despite negative media reports, the president of the GMA wants people to know Christians are still the majority in the United States and can still influence people with their artform.
"If you were to listen to the radio or watch the news, you would think that there were hardly any Christians in this country anymore — let alone 78 percent. That's not saying 78 percent are Evangelical, speaking in tongues Christians," Patillo said. "But it is saying that there are a large majority of more than 50 percent of people in our country that express their faith in Christ."