God could use 'Satan's arrows' that killed John Chau to light worldwide missionary fire: pastor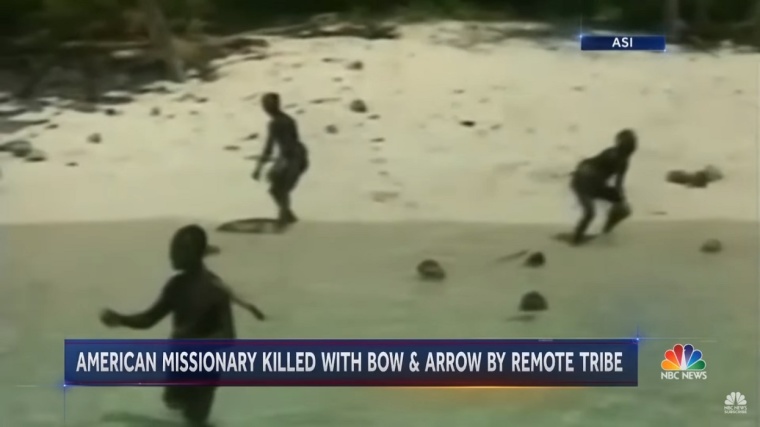 The death of American missionary John Chau on a remote Indian island could be used by God to light a missionary fire around the world, a Christian pastor and author has said.
"We cannot know for sure what God is doing. But might He be stoking the hearts of His church with a fresh fire to reach the unreached peoples of the world? Could God be using the death of John Chau to stir the souls of more missionaries to take the Good News of Jesus to the Sentinelese people?" wondered Garrett Kell, an author and pastor of Del Ray Baptist Church in Alexandria, Virginia.
Writing for desiringGod.org on Friday, Kell positioned some further questions:
"Is it possible that God might be working to bring them the message of forgiveness for killing the missionary as well as healing from the injustice done to them generations ago? Could God be plotting a reunion of forgiveness in months, years, even centuries from now that will magnify His mercies before the world? Can you picture that moving ceremony on the shores of North Sentinel Island?"
Chau was reportedly killed by arrows on Nov. 17 after approaching the beaches of North Sentinel Island on a mission to share the Gospel with the isolated tribespeople, a mission that he had been preparing for.
Pam Arlund, a member of the International Leadership Team at All Nations, the missionary group that Chau belonged to, told The Christian Post in a phone interview on Wednesday that the 26-year-old "listened to the voice of God" and had been "following the calling of God since the age of 17."
Arlund said that the Oral Roberts University graduate was "one of the greatest learners I have ever had the pleasure of working with."
"To prepare for it, he took many short-term mission trips. I know he went to short-term mission trips in South Africa, and more difficult places, like Kurdistan and Iraq," she told CP.
Still, some secular news coverage of Chau's efforts have sought to portray the missionary as foolish and over-zealous. Some Christian sources have also criticized his methods.
"As an American, as a person who was funded by Americans, he represented that in many ways to the people he was trying to missionize," wrote Southern Methodist University history professor Kate Carte.
"It looked to me like a violent act. They did not want him there, and he came anyway. We should think carefully about how our actions are perceived in the world. Let's just say his actions didn't sit well with me," she added.
In his desiringGod.org article titled "What God Might Do with Satan's Arrows," Kell pointed to several other dangerous missionary efforts in the past that have resulted in tragedy, but have since seen previously unreached locals embrace the Gospel.
As an example, he named missionaries John Williams and James Harris, who were killed and cannibalized in 1839 by natives on the island Erromango in the New Hebrides, or modern day Vanuatu.
"Roughly 20 years later, another missionary named John G. Paton set sail with his family to take the Gospel to the people of Erromango. Moved with compassion for their souls, Paton was convinced that God was at work, even through the martyrdom of Williams and Harris," Kell wrote.
"This conviction proved true, as the Lord used Paton's ministry to help many of the people of Vanuatu embrace the grace, healing, and forgiveness of Jesus."