John Chau was 'listening to God's voice,' would not want his body recovered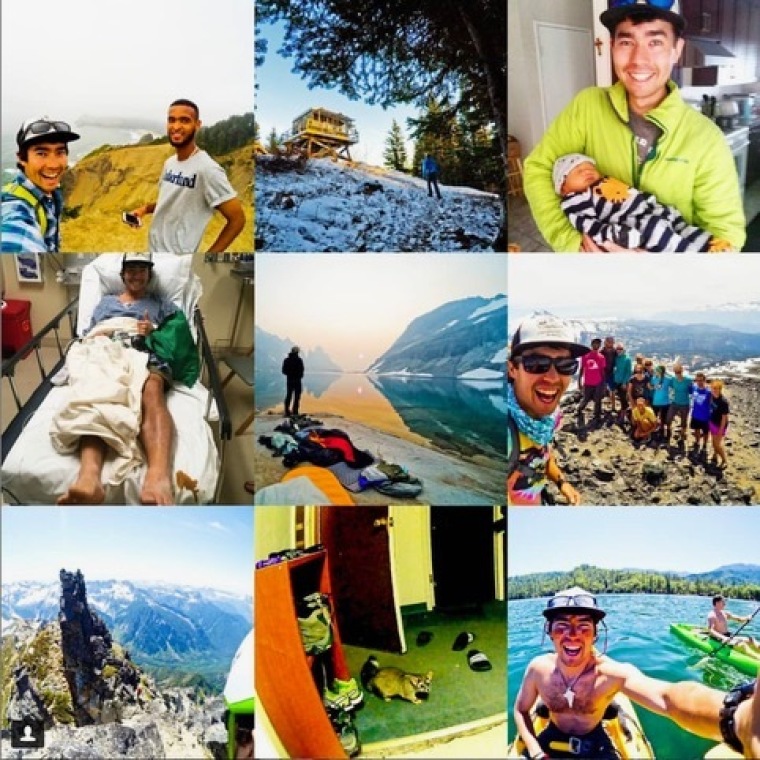 John Chau, who was killed this month while trying to spread the Gospel to an isolated tribe, "took the voice of God seriously," said a member of the missions organization he was a part of.
He "listened to the voice of God" and had been "following the calling of God since the age of 17," Pam Arlund, a member of the International Leadership Team at All Nations, told The Christian Post.
She described the 26-year-old, a graduate of Oral Roberts University, as humble and as "one of the greatest learners I have ever had the pleasure of working with. He read about one book every three days, about missions, reading books that I would recommend to him."
He had a particular passion "that he pursued for a very long time" — to learn about the Sentinelese people and prepare himself for eventual contact with them.
"To prepare for it, he took many short-term mission trips. I know he went to short-term mission trips in South Africa, and more difficult places, like Kurdistan and Iraq," Arlund explained.
Chau prepared and trained to share the Gospel and "he pursued it very well," she noted.
Mary Ho, international executive leader of All Nations, told The Kansas City Star that Chau was "emotionally, culturally, physically, intellectually very, very well prepared." 
"He was trained to be prudent, to take certain precautions, to understand culture, to understand languages, to understand what others have done before that may have worked," she explained.
According to Ho, Chau was already determined to reach the Sentinelese with the Gospel even before coming to All Nations. Ho admitted that before Chau, the missions organization had never trained a missionary to be sent to a place like North Sentinel Island, where the people are known to be violent and attack anyone who comes near.
Chau, who wanted to stay with the tribespeople for many years, also was aware of the dangers and risks. In his first attempt to make contact with the tribe on Nov. 15, they shot arrows at him and one struck his Bible.
He wrote in his journal that he was "scared" and appealed to God, writing,  "God, I don't want to die. Who will take my place if I do?"
He went out again the next day, helped by fishermen to get near the island. The following day, the fishermen saw tribesmen drag Chau's body and bury him. He is believed to have been shot dead by arrows.
Arlund pointed out that All Nations had no contact with Chau since Oct. 16, and the specifics of how he contacted the North Sentinelese "were known to him, but not known to us."
She also noted that Chau believed it was legal at the time to approach the Sentinelese.
The Indian government had lifted certain restrictions for travel this year to boost tourism, she pointed out. India media, including the Times of India, highlighted the removal of Restricted Area Permit requirements for foreigners who want to visit any of the 29 islands in Andaman, including North Sentinel Island.
But the local media also noted that approvals from the government were still required to visit reserved forests, wildlife sanctuaries and tribal reserves.
Following Chau's death, a Ministry of Home Affairs source in India attempted to explain that the removal of the RAP requirement was only meant to "promote tourism and ease of travel," but it did not mean people could go anywhere on the North Sentinel Island.
"There are three other requirements to visit the island. You need to inform the local Foreigners Regional Registration Office, and also take approval from the Ministry of Tribal Affairs as well as the Ministry of Environment, Forest and Climate Change. He (John Chau) had not done any of these things," the anonymous MHA source told The News Minute. 
In the end, Arlund admitted that in regards to the official laws, "we don't know what he (Chau) knew and what he didn't know."
Many have criticized Chau's moves.
Southern Methodist University History Professor Kate Carte looked at Chau's efforts through the context of early American history and as a representation of "American power."
"As an American, as a person who was funded by Americans, he represented that in many ways to the people he was trying to missionize," Carte argued, according to KUOW.org. "It looked to me like a violent act. They did not want him there, and he came anyway. We should think carefully about how our actions are perceived in the world. Let's just say his actions didn't sit well with me."
Wei-Han Kuan, state director of the Church Missionary Society in Victoria, Australia, told The Gospel Coalition that he doesn't have any hesitation in calling Chau a "martyr" — "if a martyr is one who is killed in the process of living openly and faithfully for Christ."
But, he added, "I don't worship martyrs or pretend that they got everything right. All death is a great grief and an offense against God's promise of life. If we are to put ourselves or our missionaries in harm's way, we must do so with much prayer and careful consideration.
"I'm praying that John Allen Chau will indeed inspire much prayer, reflection and action that the most unreached people in the world might have the opportunity to be introduced to life in Jesus Christ."
Indian officials have reportedly decided to suspend efforts in trying retrieve Chau's body so as to not disturb the Sentinelese people.
An official, who did not wish to be named, told BBC News that a boat was sent to the area on Tuesday morning. 
"In the initial days several attempts were made to find the body after the tribesmen were seen dragging it. We know the general direction of where it was taken, but we still don't know where exactly it is," the official said.
The decision to suspend the search follows the advice of rights group, such as Survival International, which warned that trying to retrieve the body would be "incredibly dangerous."
"Such efforts in similar cases in the past have ended with the Sentinelese attempting to defend their island by force," Survival Director Stephen Corry said.
Arlund said that while All Nations has not been in contact with the Indian government, Chau himself would not want his body retrieved.
"I can tell you that John did not want his body being recovered if something were to happen to him," she shared.
Another question that has been the point of contention is what, if any, consequences there should be for the particular tribespeople who killed Chau.
International Christian Concern, a persecution watchdog group that monitors attacks on Christians and ministries around the world, including in India, had said last week that "a full investigation must be launched in this murder and those responsible must be brought to justice."
On Monday, the group clarified that it was using "boilerplate" language in that statement, however, as it regularly deals with governments who fail to prosecute perpetrators of religiously motivated violence.
"John Chau was fully aware of the risk of his visits and returned to the island even after being shot at with arrows where he narrowly escaped," ICC wrote.
"We have no wish to see his killers prosecuted even though the Indian police called for such in early statements to the Indian media."
Arlund also said that All Nations "kindly requests that no charges" be filed "either against the North Sentinelese or against any other Indians that are in the area."
"We recognize the tragedy of the circumstance and it has grieved us deeply but we are ready to forgive," she continued.
That forgiveness was echoed in an Instagram post by Chau's family, who said that he was a "beloved son, brother, uncle," but also a missionary who "loved God" and "helping those in need."
"We forgive those reportedly responsible for his death," the family said.
As many continue to reflect on the tragedy, Arlund said All Nations would encourage people "to seek an intimate relationship with God and to seek His voice."