'God's Not Dead 2' Actress Melissa Joan Hart Says American Christians Feel Faith Trampled On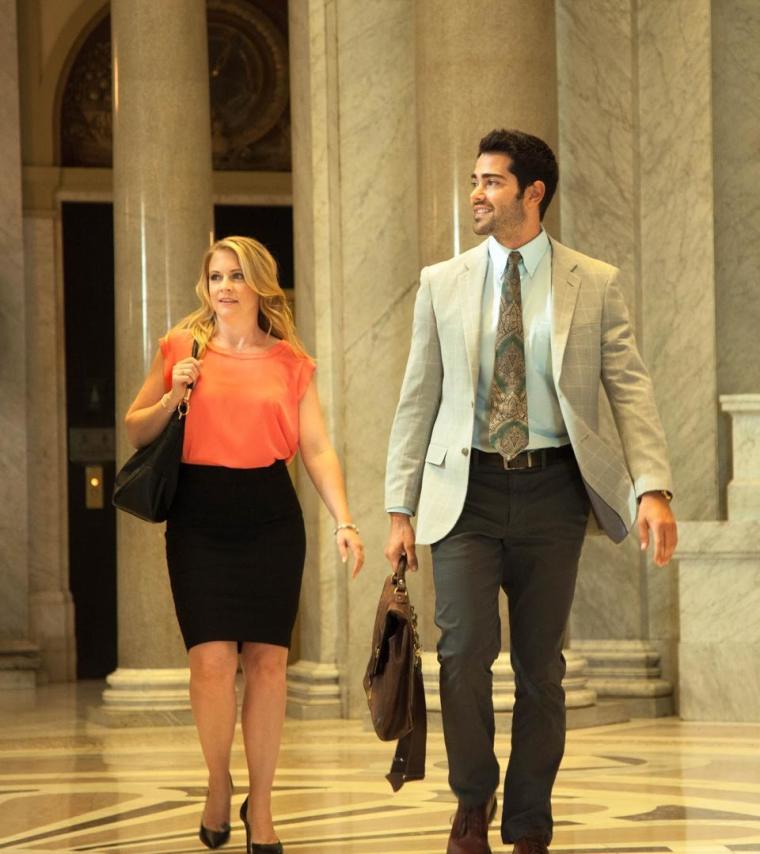 "God's Not Dead 2" actress Melissa Joan Hart said that one of the reasons American Christians are interested in the upcoming film is because they feel their faith is being trampled on.
Hart also reflected that in her early TV days she was criticized by some Christians for playing a teenage witch, but is now receiving criticism from the other end of the spectrum for playing a strong Christian woman who stands up for her faith.
"For the longest time, while I played a witch on television [on 'Sabrina, The Teenage Witch'], the Christian community attacked me for popularizing the magic aspects on that secular TV show," Hart said in an interview, according to Chicago Sun Times.
"Now it's the opposite. I'm getting grief for playing the good Christian woman who is being persecuted by the outside world!"
In the movie, Hart plays a high school teacher who brings up the teachings of Jesus Christ in class, which leads to a high-profile religious freedom court case.
The actress, who is a Christian herself, noted that a lot of believers today feel persecuted for their faith, arguing that the separation of church and state in America has been taken to a new level, which she said is "far beyond the freedoms this country was founded on."
"In the past, mainstream Christians were members of what we could call the big powerhouse religion at the time — and may have been doing a fair amount of persecuting minority religions," Hart added.
"But now those Christians feel their faith is something that is trampled on or ignored. Now the tables have turned."
She said that she hopes that the film, to hit theaters April 1, will "lead to a more respectful discourse on the role that religion should play in our society. It is a debate that is raging in our country."
Some atheist voices, such as Hemant Mehta of The Friendly Atheist blog, have criticized the film for featuring what he called "fake Christian persecution."
Mehta wrote in November about the film's plot: "In real life, even atheist groups wouldn't blink over this. They sure as hell wouldn't file a lawsuit or send a letter of complaint because the teacher wasn't proselytizing. But for those who live in the 'Christian persecution bubble,' even mentioning the Bible will get them in trouble. It's a lie they tell themselves so they can pretend to be martyrs," he asserted.
"God's Not Dead 2" actor and producer David A.R. White responded earlier this month to such criticism by asking atheists why they are "so offended" if they feel Christian persecution is not real.
"It's an interesting thing, because, if it wasn't real, why do they get so offended by it? I don't think it would annoy people if it wasn't true," White told TheBlaze.
"At the end of 'God's Not Dead 1′ and even part two, we throw up about 50 different court cases that are dealing with similar issues right now," he added.