'God's Not Dead' Star Shane Harper Returns; Third Film to Bring Hope to Christians and Those Hurt by Church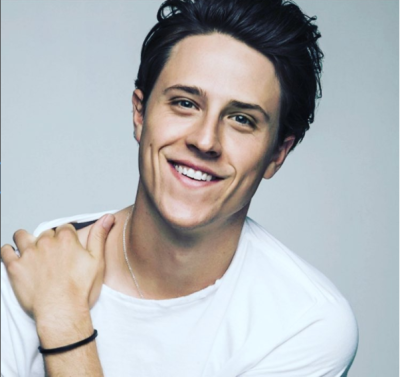 LITTLE ROCK, Ark. — The third installment of "God's Not Dead" will hit theaters March 30, 2018, and returning cast member MTV/Disney star Shane Harper says the upcoming film will bring hope to both Christians and those hurt by Christians.
During a recent set visit earlier this month in Little Rock, Arkansas, The Christian Post learned that the franchise's next film will be titled "God's Not Dead: A Light in Darkness." The Christian entertainment company behind the production, Pure Flix, is taking a different approach to the upcoming film. Harper said the film's director, Jonathan Michael, is behind the innovative new direction.
Part one and two took place in a classroom and courtroom but the narrative will now turn inward, as the main character, Pastor Dave, takes viewers on a ride through his own personal conflict. Harper's character, Josh, is also now all grown up and will be assisting others on their faith journey.
"He's giving more advice than he's getting in this one, which is more fun for me. Not that he doesn't have his own demons that he has to battle with but he is the guy people are going to say, 'Hey, what do I do here?'" Harper told CP of his role in "Light in Darkness."
The 24-year-old actor discussed why he decided to jump on board again for the film and emphasized the importance of playing this character in this day and age.
"When I first met with our director about this one, he said 'Let me talk to you about this movie and let me talk to you about what your character is going to be doing and what I'm trying to do with this 'God's Not Dead' brand,'" Harper shared. "It's really refreshing,"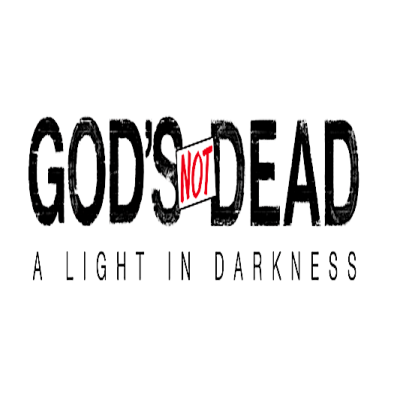 "This is called 'God's Not Dead: A Light In Darkness.' It's not 'God's Not Dead 3,' and we're going to the Supreme Court. It's not that! It's 'God's Not Dead.' We're trying to close the gap instead of widen it between what seems to be a disparity — a disparity between the general culture and the niche church culture," he explained.
Harper pointed out that the first movie made over $100 million so he personally doesn't believe the market for these films is "niche."
"With this movie, we're not trying to divide, we're trying to unite and bring hope to people and not just Christians, but hope to people that have been hurt by Christians or hope to people that have been hurt in church," the California native assured. "That's why I'm excited about it because that to me is almost even more important. We have to minister to our church family but we also have to minister to people that maybe have had bad experiences."
The film will introduce a new character by the name of Keaton, played by actress Samantha Boscarino, whom Harper says has been a "really good friend" for years.
"We played in a show together when we were younger, 'Good Luck Charlie,' it's a family Disney show," he stated. "It was actually fun that we happen to be doing this together."
Although Harper was the star of part one and he's returning again for "A Light In Darkness," he is not known as a strictly faith-based actor. Still, he finds these films very important to him.
"This isn't just a movie for me. I grew up in church and I've had a very vigorous Christian walk for as long as I could remember, so it's not just doing a movie for me," he maintained. "I've been working in Hollywood since I was 13, 'God's Not Dead' 1 was kind of like an accident."
Harper continues to play roles in Hollywood films and television. When he was done filming part one of "God's Not Dead," he went straight to an MTV series called "Happyland."
"It's nice to be able to be in this space and speak honestly about my faith and how this movie applies to kids my age and parents as well and talk about it in an honest way," Harper stated. "I'm not welded to this marketplace. I kind of have my hands in both of these [worlds] and I think that's God's call on my life. Coming back for this one is very intentional for me."
Also featured in the film are actors David A.R. White as Pastor Dave; John Corbett ("Northern Exposure") who plays Pastor Dave's estranged brother, Pierce; and Jennifer Taylor, Pastor Dave's new love interest, Meg. Additionally, Ted McGinley (Thomas Ellsworth), Academy Award-winning actress Tatum O'Neal (Barbara Solomon) and Benjamin Onyango (Reverend Jude) are part of the cast.
"God's Not Dead: A Light in Darkness" follows "Reverend Dave as he is released from prison to a flurry of controversy. The growing social unrest leads to Dave's church being burned down, a fire with tragic results.
"Devastated, Dave is launched on a painful spiritual journey as he fights against the university trying to keep him from rebuilding his church, and as his belief that "God is good all the time" is put to the test. Along the way, Dave enlists the help of his estranged atheist brother who will support Dave in his legal fight, but also challenges him to recognize that sometimes fighting doesn't require defeating those we disagree with, but rather finding a way to heal, and to rebuild," says the film's synopsis.
"A Light In Darkness" is currently still in production. The film is being produced by Michael Scott, David A.R. White, Brittany Yost, Alysoun Wolfe and Liz Travis.