Google Welcomed by Christians in Battle Against Human Trafficking
Internet search and software giant Google Inc. said Wednesday that the company will combat modern-day slavery and human trafficking by offering $11.5 million in grants to 10 organizations.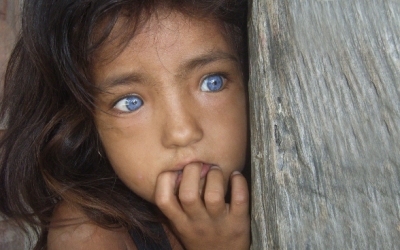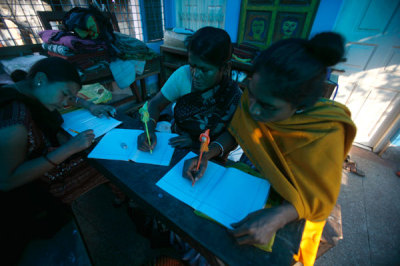 The grant money is part of $115 million offered to nonprofit and academic organizations in 2011, the company announced.
Google chose to highlight the issue of slavery because its employees felt the topic of freedom and human rights is one of the most important issues of our time, according to the company's director of charitable giving, Jacquelline Fuller.
"Many people are surprised to learn there are more people trapped in slavery today than any time in history," said Fuller, as reported by CNN.com. "The good news is that there are solutions. Google is supporting organizations that have a proven track record and a plan to make a difference at scale."
The grants are part of $40 million the company is donating during the holiday season, according to news agencies.
Christian organizations and churches have also stepped up their ongoing efforts to fight human trafficking in recent years. Ministry leaders and pastors welcomed Google's announcement, knowing well the extent of the problem globally and in the United States.
Pastor Mike Constantz, who leads Saddleback Church's "Global Mobilization and Initiatives" as part of lead pastor Rick Warren's PEACE Plan, told The Christian Post that Google's announcement is exciting news.
Saddleback's "Justice and Trafficking Initiative" is part of the plan, a global movement to mobilize Christians in churches working together to tackle social ills.
"The issue is a global nightmare. It's horrific. It's second only to the trafficking of drugs in terms of the size of the problem," Constantz said. "Whether you are talking about child labor or women being taken against their will into prostitution, the whole realm of the problem needs everybody to get involved. That's great news that Google is going to participate in this."
According to a 2011 report by the U.S. State Department, 27 million people are victims of human trafficking worldwide, with 100,000 of them in the United States.
Volunteer members interested in being a part of the solution to the problem of human trafficking formed one of Saddleback's PEACE teams and started with mission trips to Thailand, Cambodia and Sri Lanka. The team has begun to address the problem in the United States as well, Constantz explained.
"Our focus has been in trying to mobilize the churches in the communities where we go to be able to model how a church can begin to address the issues of human trafficking in their own community," he said. "We want to reduce the amount of human trafficking."
Google Donating $4 Million to Fight Human Trafficking
It's important for churches to partner with other people to be able to take care of all the aspects of human trafficking, Constantz said.
"It's not difficult to be trained in this area, but it is critical to be able to partner with local law enforcement, child protective services, and others," he stressed.
"The exciting thing about Google getting involved is that in the corporate world, companies are often times looking for places to donate funds. If the church is able to rescue a girl (or woman) out of being trafficked, she needs years of aftercare. It costs about 30 to 40 thousand dollars per person to able to care for them after they are rescued."
"A lot of government agencies don't have the funds for something like that," he noted. "We really do look to the corporate world to get involved in their partnership with people that are already active."
Google's grant money will go to newly formed coalitions of international anti-trafficking organizations, according to CNN. Two coalitions led by International Justice Mission in India will receive $8 million to be used for direct intervention and government-led rescue operations, and advocacy and awareness projects.
The U.S. Anti-Trafficking Initiative, which currently aims to increase awareness, will receive $1.8 million.
Meanwhile, Saddleback's PEACE plan initiative in this area (and other areas) of social problems is volunteer-driven, with little or no church staff help, said Constantz. The human trafficking side of the initiative is being implemented by about 100 church members.
"It's been important to model this with volunteers because almost no other church can hire and have people working full-time on this," he explains. "When they discover they can do this themselves, that allows every single church in the world to begin to do it themselves.
"We want to be able to model it for hundreds of thousands of churches."