GOP Presidential Candidates Seek Evangelical Votes at Southern Baptist Megachurch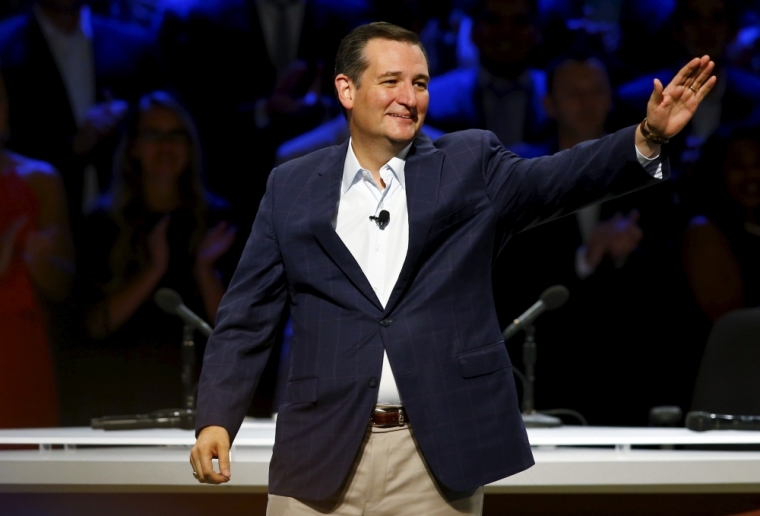 Garnering a standing ovation when he mentioned his support for Israel, Cruz asserted that "America has receded from leadership in the world, and it's making the world a much more dangerous place," before delving into domestic issues.
"I believe 2016 is going to be a religious liberty election," he said, highlighting specific cases in which Americans have lost their businesses and livelihoods because they refused to participate in gay marriage ceremonies.
Noticeably absent from the North Texas forum was Donald Trump, whom Cruz described as being the most beneficial to his campaign. "Donald has really framed the central issue in this primary as 'who will stand up to Washington?' Now, if that's the central issue, the natural next question is 'who actually has stood up to Washington?' … In that regard my record is different than anyone else on that stage."
Speaking about Christians getting involved in the political process, Cruz asserted that Evangelicals have a responsibility to engage in the political arena and pastors should be leading the movement.
"Census data shows there are about 90 million Evangelicals in America. In the 2012 election, 54 million Evangelicals didn't vote," Cruz asserted. "If believers are staying home, if we are allowing our leaders to be elected by non-believers, is it any wonder we have a federal government that is assaulting life and marriage and religious liberty?"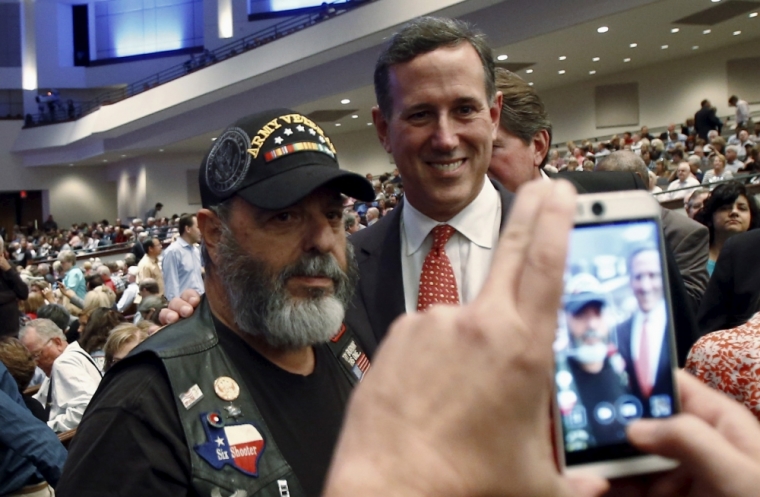 Santorum, who referred to himself as an Evangelical Catholic, reflected on his record of achievement in Congress as both a member of the House and Senate when, during the Clinton administration, he worked with Senate Democrats on welfare reform, passed a bill to ban partial-birth abortion, and authored legislation to provide health savings accounts as well as impose sanctions on Iran.
The former senator said when he entered the presidential campaign in 2012, he did so because his daughter, Bella, was born with a genetic disability and his family "saw, personally, in our own situation, how care was being withheld."
Santorum said he also noticed that "in countries that use socialized medicine, survival rates of children with disabilities is infinitely smaller. They don't dedicate resources unless there is some useful purpose to the life that they're taking care of.
"So when I saw Obamacare and socialized healthcare, I jumped into it."
When Graham asked Santorum about the Islamic State and combating global terrorism, he was quick to note that he, specifically, was named as a threat by the terror group in its English language magazine.
"There's no doubt that the world is getting much more hostile and violence is on the rise," Santorum said.
"Seven months ago I was in IS' magazine. … I was in IS' magazine under a headline: 'In the words of our enemies.' And there was a picture of me. … IS knows who I am, Iran knows who I am, and when I get sworn into office in January, the enemies of America will know who they have to deal with."