Gospel Singer Kirk Franklin Calls on Men to Mentor Youth in Ferguson and Every Community in the US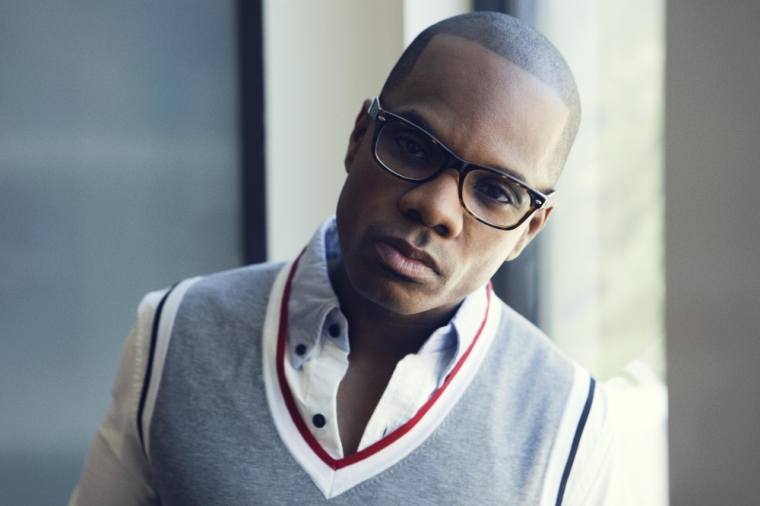 Reflecting on the growing racial tensions in Ferguson, Missouri, Grammy Award-winning gospel artist Kirk Franklin took to Twitter to call on men to mentor troubled youth.
Franklin tweeted that he has struggled to respond to the news that St. Louis County prosecutors would not be trying Ferguson police officer Darren Wilson for the August shooting death of 18-year-old Michael Brown. But he finally broke his silence on the matter Tuesday evening.
In a series of tweets, the gospel recording artist urged men in Ferguson and nationwide to take a troubled child under their wings. "Imagine," he wrote "In Ferguson and across the country if every successful male embraced a young man from a less fortunate community (two times) a month (and) showed him what success looks like, smells like, checked on his grades, went to his game."
He also urged police officers to mentor troubled young men saying, "let him ride in the front of a police car."
Franklin said such actions show boys ages 14 and 15 that they have options. He also said that spending time with young men gives them the love and attention they need so desperately.
Monday evening St. Louis County Prosecuting Attorney Robert McCulloch announced that the 12-member grand jury decided not to indict officer Wilson. Comprised of nine white and three black St. Louis County residents, the grand jury heard 70 hours of testimony from 60 witnesses, including three medical examiners, and experts on blood, DNA and firearms before reaching their decision. Nine of the 12 jurors had to agree on the indictment in order for the case to proceed in criminal court where Wilson would've be convicted or acquitted.
Wilson said in an ABC News interview that aired Tuesday that Brown attacked first and he shot at him in an attempt to protect himself.
Brown, who's seen in a QuikTrip video surveillance tape committing a theft, might've had an extensive juvenile criminal record, according to investigative journalist and GotNews.com founder Charles C. Johnson.
However, those close to Brown described him as a gentle teen who quit his school's football team before playing a single game because he didn't want to hurt anyone.
Some witnesses claimed that Brown had his hand raised when he was shot.
Lawmakers seeking to prevent future ambiguous standoffs between police officers and civilians are now advocating for legislation requiring law enforcers to wear body cameras.
Franklin, however, stated Tuesday "Policies and procedures don't translate into love but time does, lunch does."
Franklin has repeatedly spoken about his own troubled childhood surrounded by drugs, sexual abuse and poverty. Mentoring he said saved his life.
Now a husband and father, Franklin urges men to open up their personal lives to underprivileged children and encourage those children to open up as well. The result, he said, is a mutually beneficial relationship where both sides learn life lessons.
He ended his remarks by encouraging fans: "Lets pray, but our faith should affect our feet."