Graphic novel that claims the Bible is corrupted, 'watered down' found in North Texas school libraries
'Blankets' also includes frontal nudity, masturbation, apparent depictions of pedophilia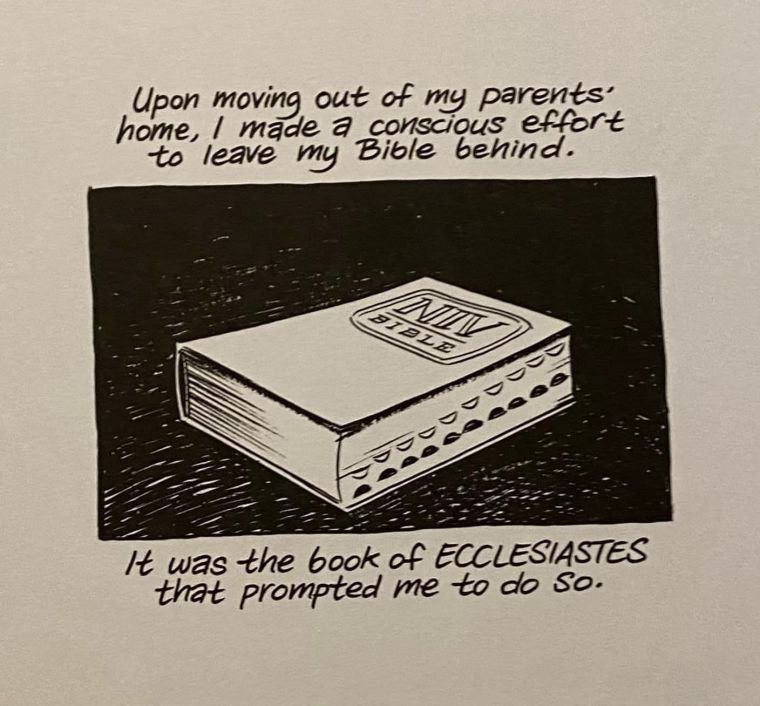 Just days after the discovery of sexually explicit books available to students in Texas public schools, another book that depicts masturbation, pedophilia and anti-Christian ideology has been found in at least two school districts.
The book Blankets, a graphic novel by Craig Thompson, includes full frontal nudity of children and teenagers, sexual abuse, apparent depictions of pedophilia, and disparaging comments about Christianity.
Blankets is described as an "autobiographical graphic novel based on the author's experiences growing up in a religious family in rural Wisconsin, describing his rivalry with his brother, and his experiences with first love."
In addition to sexually explicit material, the book appears to endorse leaving the Christian faith, with one page featuring an illustration of an NIV Bible with the text, "Upon moving out of my parents home, I made a conscious effort to leave my Bible behind. It was the book of Ecclesiastes that prompted me to do so."
In another section, one of the book's characters, Craig, asks a slickly-dressed pastor-type religious leader about the origins and authorship of Ecclesiastes, where he's told, "This, Craig, is why I think you're ideal for the ministry. In seminary, one can debate these details endlessly."
The pastoral character then suggests "scribes 'tacked' their own comments on to the original text over centuries of transcribing. But don't let that discredit God's Word.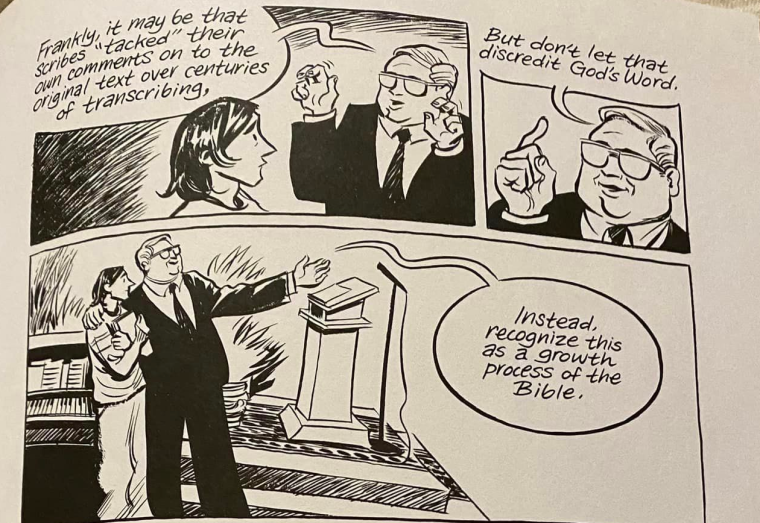 Craig then responds, "I had been taught the words of the Bible came straight from the mouth of God. If indeed they were subtly modified by generations of scribes and watered down by translators, then — for me — their truth was canceled out."
In another section, two men discuss the Scriptures and one of them says the Bible "only sets up boundaries between people and cultures. It denies the beauty of being human and it ignores all these gaps that need to be filled in by the individual."
Fort Worth parent activist Hollie Plemmsons first shared images of the book on social media on Aug. 1 and claimed she found the book available in libraries in the Fort Worth Independent School District (ISD), including at Paschal and I.M. Terrel high schools.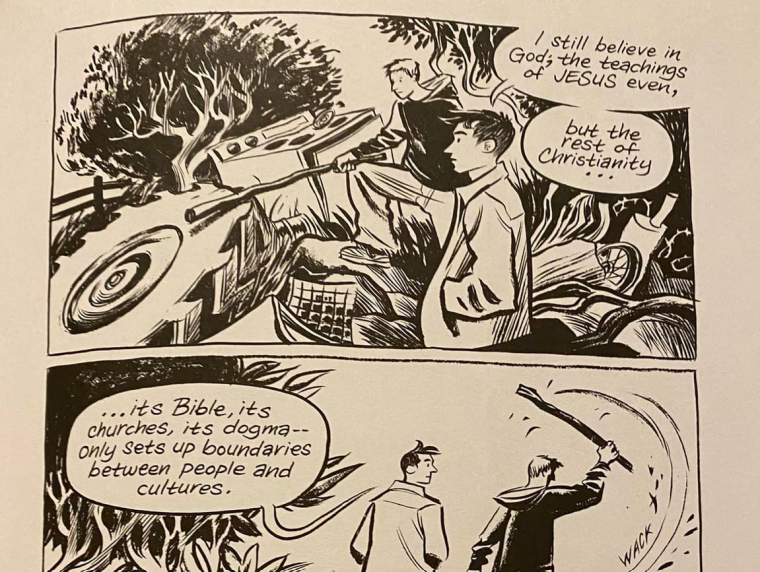 According to Plemmons, she was told the district's library director Victor Chapa "refused to remove the book."
Plemmons wrote: "The students are other people's children, they do not belong to the district! Parents have rights & currently they are being completely trampled by FWISD. We also have laws & FWISD is not following current laws in keeping this adult book on shelves."
Another parent later shared that Blankets was also located at McKinney Boyd High School in McKinney ISD, a North Texas school district located about 30 miles north of Dallas. 
A FWISD spokesperson told The Christian Post on Monday that the district is "currently reviewing" guidelines and policies for the upcoming school year and more information is expected to be available after the start of the school year.
A response to a request for comment from McKinney ISD was not received as of Monday afternoon.
Last month, parents and independent journalists uncovered a trio of books available in Fort Worth schools featuring explicit content, including Gender Queer: A Memoir by Maia Kobabe, Flamer by Mike Curato, and Wait, What?: A Comic Book Guide to Relationships, Bodies, and Growing Up by Isabella Rotman.
In Rotman's Wait, What?, which was found in three Fort Worth elementary schools in mid-July, the author includes illustrations of genitals along with a "weird platypus" who says, "It's okay to be weird."
All three books were no longer available on the Fort Worth ISD website as of Monday.
A statewide battle over books has been going on since at least last year when standards released by the Texas Education Agency in April provided guidelines for schools across the state on addressing obscene content.
Under the state's standards, school librarians and staff are "encouraged" to make book selections available for parental review and to respond to parental feedback.
In response to the new standards, some parents have filed "challenges" for district officials to review the Bible and other classic books for "inappropriate" content.
Under House Bill 900, which passed into law during the state's last legislative session, books available in public schools and other public libraries are required to be rated and, if necessary, removed to guard against exposing children to obscene content.
HB900 goes into effect on Sept. 1.