Gunmen Raid Orthodox Church in Chechnya, Killing 3 Worshipers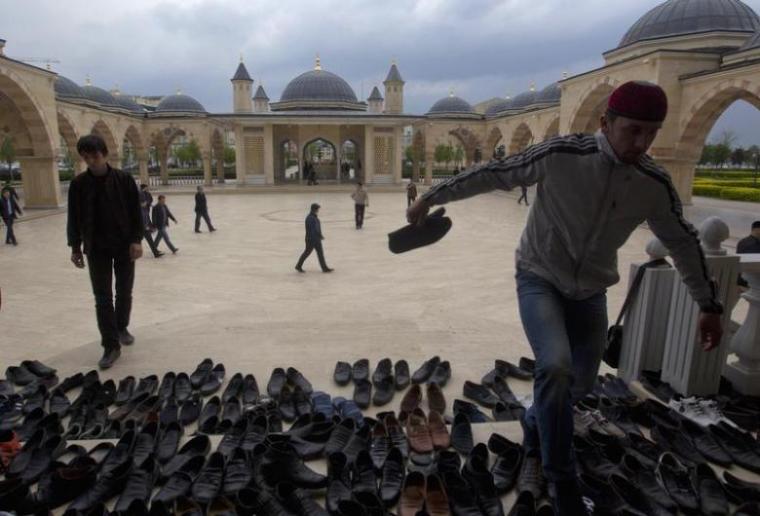 Four gunmen killed two policemen and a churchgoer as they attacked a Russian Orthodox church during a worship service Saturday before being shot dead by police in the mostly Muslim Russian republic of Chechnya.
The gunmen came with a plan to storm the Archangel Michael Church in the provincial capital of Grozny, and take people hostage, according to RadioFreeEurope, which reported that the attackers also carried axes and Molotov cocktails, but they could not break in.
The gunmen chanted "Allahu Akbar," or "God is Great" in Arabic, while attacking, according to the church priest, Father Sergiy.
The priest said the church promptly shut the doors and prevented the gunmen from entering in.
Police shot them dead, according to The Washington Post.
The attack has caused a major concern as Russia will host soccer's World Cup next month, during which the Egyptian national team will set up its training base in Chechnya.
In February, Islamic State claimed responsibility for a deadly attack on an Orthodox church in the Dagestan region of Russia which killed at least five people.
That attack was carried out by a bearded man who used a knife and a hunting rifle during the worship service at the church in Kizlyar, which is located in the mostly Muslim region of Dagestan where Russians reportedly account for only about 40 percent of the population.
The website of the SITE Intelligence Group, which monitors online communications by terrorist groups, found a letter, titled "Strike Their Necks and Strike Each One of Their Sons," in which IS urged its supporters to kill and kidnap Christians in Russia's Muslim-majority republics, including Chechnya, Ingushetia and Dagestan.
"Allah permitting, this will be the spark for more bloody attacks that will destroy a larger number of the Christian combatants in all the Russian-occupied Muslim areas," the letter read. "Many of them will be killed as a punishment for their disbelief in Allah the Great, and it will plant fear and horror inside the hearts of hundreds of thousands of their brothers and make them flee with fear."
The letter called on Muslims to kidnap and kill Christians as well as to use extortion in Russia, which is helping Syrian President Bashar al-Assad to fight IS. "Let every Muslim know that the blood of those combatant Christians and their money is permissible and that taking any of them as hostages for ransom or to swap with a Muslim prisoner is also permissible. So let the good deed be for everybody."
The latest attack in Chechnya comes days after the Australian government issued warnings of attacks in countries targeted by the Islamic State terror group, also known as IS, ISIS, ISIL or Daesh, as Ramadan, the Islamic holy month, started Tuesday.
Persecution watchdog groups have also warned Christians to stay alert, given that 1,620 people were slaughtered during Ramadan last year, making it one of the deadliest in modern history.