'Hand of God' Led Trump to Victory, Not Russian Hackers, 'Wiki-Leaky or Whatever,' Franklin Graham Says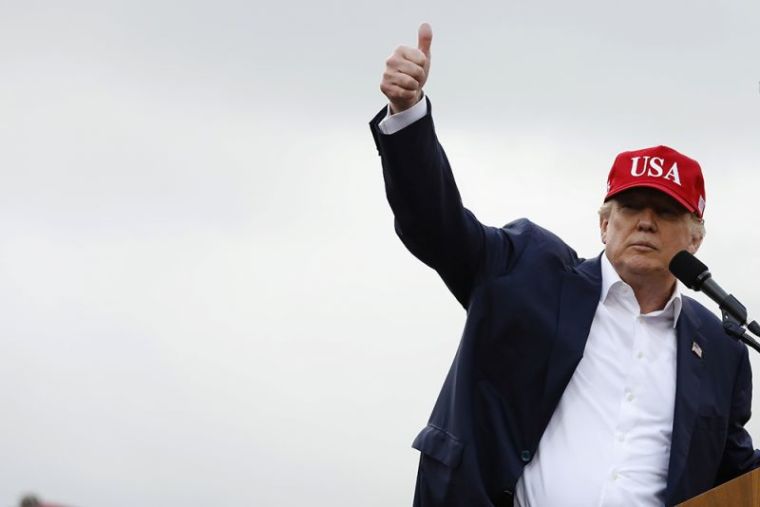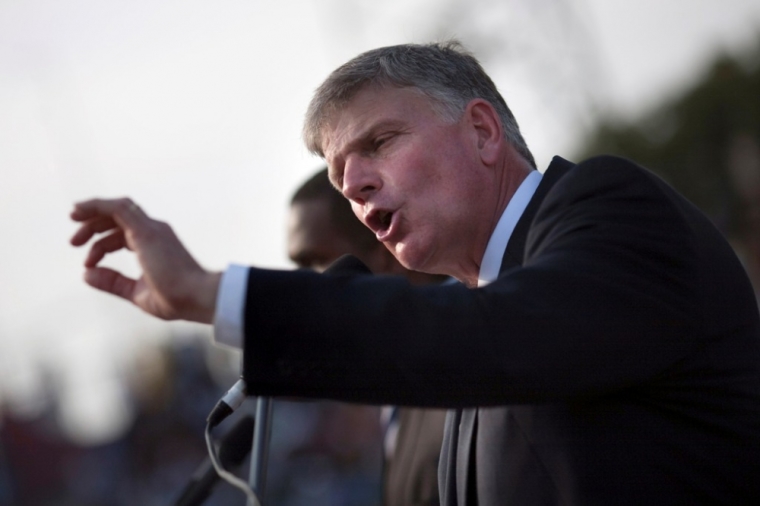 View Photos
Leading evangelist Franklin Graham says that president-elect Donald Trump won the 2016 election because of the "hand of God," not because of Russian hackers.
Graham, the president of the Billy Graham Evangelistic Association and the international aid group Samaritan's Purse, was selected last week as one of six religious leaders who will offer a invocation or Bible reading at Trump's inauguration on Jan. 20 in Washington, D.C.
In an interview with Religion News Service last Thursday about his participation in the ceremony, Graham suggested that Trump's victory was a way for God to "protect" the United States.
"I think maybe God has allowed Donald Trump to win this election to protect this nation for the next few years by giving maybe an opportunity to have some good judges," Graham, who did not endorse either Trump of Democratic nominee Hillary Clinton during the election, contended.
Much has been made in the media and by the Obama administration about the possibility that the Russian government interfered in the election by hacking Democratic National Committee emails.
Despite arguments about whether or not Russia is guilty of interfering in the election, Graham stated that the unlikely outcome shows that God had a much stronger impact on the election.
"All I know is Donald Trump was supposed to lose the election," Graham asserted. "For these states to go the way they did, in my opinion, I think it was the hand of God."
"It wasn't hacking. It wasn't Wiki-leaky or whatever," he added. "It was God, in my opinion, and I believe his hand was at work, and I think he's given Christians an opportunity."
Two days after the election, Graham, who is the son of famed evangelist Billy Graham, took to social media to issue a similar thought on the election, arguing that God "intervened" to stop the secular agenda in America.
"In watching the news after the election, the secular media keep asking 'How did this happen?' 'What went wrong?' 'How did we miss this?' Some are in shock. Political pundits are stunned. Many thought the Trump/Pence ticket didn't have a chance. None of them understand the God-factor," Graham wrote.
"Hundreds of thousands of Christians from across the United States have been praying. This year they came out to every state capitol to pray for this election and for the future of America. Prayer groups were started. Families prayed. Churches prayed. Then Christians went to the polls, and God showed up," he continued. "While the media scratches their heads and tries to understand how this happened, I believe that God's hand intervened Tuesday night to stop the godless, atheistic progressive agenda from taking control of our country."
Graham's sister, Anne Graham Lotz, also issued a similar argument in an interview with the Christian Broadcasting Network in November, when she said that Trump's election is a sign that God is answering the prayer of His people, just like He promised in 2 Chronicles 7:14.
"Americans have spoken but I believe God has moved," Lotz said. "I see what happened in this election as being a tremendous movement of God in answer to prayer."
Graham told RNS that he will not be giving a prolonged address at the inauguration ceremony but he will be able to choose what passage from scripture he gets to read.
"You want it to be meaningful not only to your president-elect, but you want it to be meaningful also to the nation," Graham explained. "I'm taking time just to pray and ask God to give me wisdom and guidance because it's a responsibility that I take very seriously."