Harvest Bible Chapel allegedly made James MacDonald a millionaire; ECFA terminates membership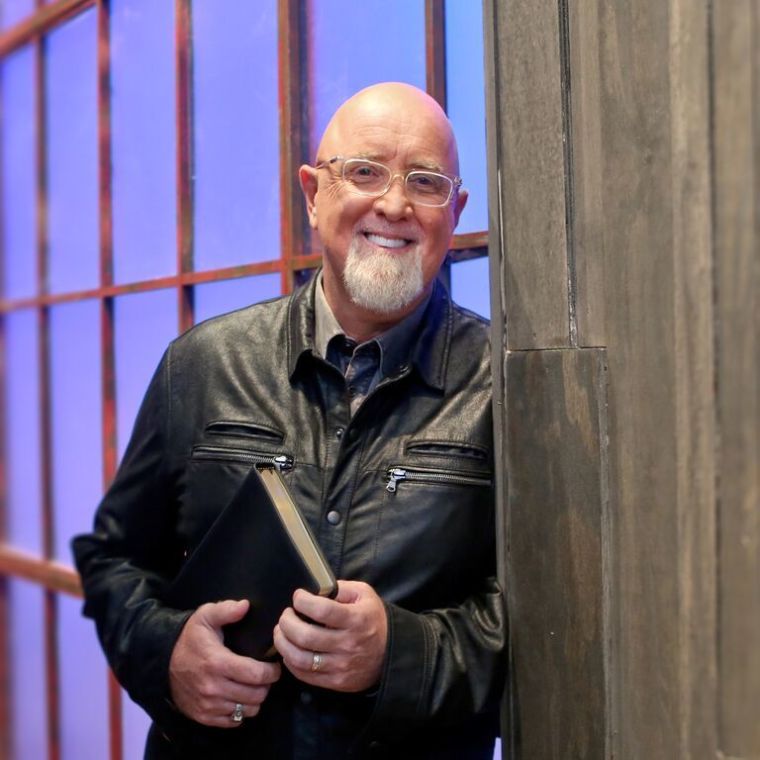 James MacDonald, founder of Harvest Bible Chapel in greater Chicago, who was recently fired under a cloud of financial abuse, was allegedly being paid nearly a million dollars per year in regular salary, had access to approximately a million more in discretionary spending, and is currently owed $2.6 million in deferred compensation by the debt-ridden church.
Independent journalist Julie Roys reported Wednesday that in 2018, HBC paid MacDonald $80,000 per month ($50,000 monthly in regular salary and $30,000 monthly in deferred compensation), which amounts to $960,000 annually.
"This number does not include additional money MacDonald may have received from his broadcast ministry, Walk in the Word, Harvest's church planting network, Vertical Church, its songwriting and worship ministry, Vertical Worship, and books," Roys said.
Roys reported that she confirmed the details of MacDonald's compensation arrangement with a senior leader at the church. The Christian Post reached out to HBC seeking comment on the report Thursday but officials authorized to speak on behalf of the church were not immediately available.
Citing Emmanuel "Manny" Bucur, a deacon and one-time volunteer bodyguard of MacDonald's, and Mark Banaszak, a Harvest member and captain of the church's Saturday night security team, as sources, Roys reported that HBC gave MacDonald between $800,000 to $1.2 million annually in discretionary funds.
Half of the discretionary funds in general came from a senior pastor discretionary fund, and a similar amount came from a discretionary fund in Walk in the Word. Roys noted that the unnamed HBC leader she consulted with confirmed the discretionary funds were part of a hidden or "black budget."
The news comes just over a month after HBC officials revealed they are struggling financially due to the hemorrhaging of members and donations in the fallout from MacDonald's Feb. 12 ouster from the megachurch.
In their message to members on March 10, officials reviewing finances at the church admitted that there was a "lack of financial control" over MacDonald's office but did not provide any details of how that lack of control manifested.
"As our Harvest 2020 team is charged with reviewing all finances within the church, we have found that there was a lack of financial control and oversight as well as questionable spending practices made by the senior pastor's office.
"In addition, we have identified there was a separate budget for the senior pastor's office over which there was not sufficient controls and oversight," officials said.
According to Roys' report however, MacDonald was supposed to record any personal expenses charged to his discretionary funds and reimburse the church, but it is unclear if that happened. He reportedly counted having a bear stuffed and shipped from Alaska as a ministry expense. Church funds were also allegedly used to gift between six and eight Harley Davidson motorcycles to people inside and outside of the church.
The report also noted that HBC also handed over the Walk in the Word ministry to MacDonald even though the church pumped millions of dollars into it.
The Evangelical Council for Financial Accountability announced Wednesday that they had terminated HBC's membership based on further investigation into the megachurch's operation.
"The Evangelical Council for Financial Accountability (ECFA) board voted today to update the membership status for Harvest Bible Chapel (Elgin, IL) from suspension to termination due to significant violations of four of ECFA's Seven Standards of Responsible Stewardship™. Based on new information obtained by ECFA from the church while under suspension, ECFA determined that the church was not in compliance with Standards 2, 3, 4 and 6, which pertain to Governance, Financial Oversight, Use of Resources and Compliance with Laws, and Compensation-Setting and Related-Party Transactions," the organization said.
"ECFA continues to champion integrity in God's Kingdom," Dan Busby, ECFA president said in the announcement. "We are committed to applying our standards rigorously and consistently."
MacDonald's ouster from HBC  was triggered by "highly inappropriate recorded comments" he made on a radio program as well as "other conduct."
He was recorded talking about planting child pornography on Christianity Today CEO Harold Smith's computer, and making crude remarks about independent journalist Julie Roys — including joking that she had an affair with CT Editor-in-Chief Mark Galli — and a rude reference to Ed Stetzer, executive director of the Billy Graham Center at Wheaton College.
It was recently reported that MacDonald splurged thousands of dollars in church funds on a vintage car he gifted Stetzer.
Stetzer said he had no idea MacDonald used money from church donations to pay for the gift. He reportedly reimbursed the ministry for the full value of the car, a just under $13,000 1971 VW Beetle, in March.