James MacDonald splurged thousands from church funds on vintage car gifted to Wheaton prof Ed Stetzer
James MacDonald splurged thousands from church funds on vintage car gifted to Wheaton prof Ed Stetzer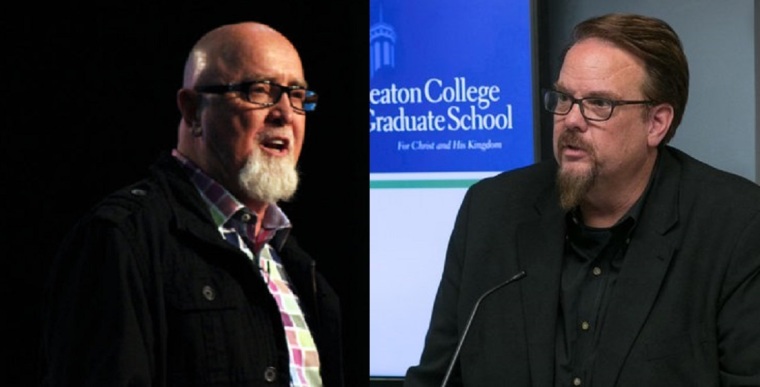 Less than two months after Harvest Bible Chapel in greater Chicago ousted founder James MacDonald for abuse of power and other sins, a new report says he splurged thousands of dollars on a vintage car he gifted Ed Stetzer, the Billy Graham chair of Church, Mission, and Evangelism at Wheaton College last spring.
Citing a tip published by Dee Parsons at The Wartburg Watch, independent journalist Julie Roys, confirmed in a report Tuesday that MacDonald gifted Stetzer a just under $13,000 1971 VW Beetle last April. Stetzer said he had no idea MacDonald used money from church donations to pay for the gift.
"Long story short…James heard that my daughter and I were wanting to fix up an old VW bug as a father/daughter project. And, he surprised us with the gift of 1971 VW, which I assumed was from his personal funds," Stetzer told pastor and podcaster Joe Thorn in a message about the gift shortly after Parsons' post went public last Friday.
Stetzer reportedly later checked with HBC after reading reports of the financial scandal at the church and discovered that the funds for the Beetle had come from MacDonalds' Walk in the Word broadcast ministry, a sub-ministry of the church. He reimbursed the ministry for the full value of the car in March.
Roys noted that Stetzer, who serves as contributing editor for Christianity Today, and dean of the School of Mission, Ministry, and Leadership at Wheaton College, and executive director of the Billy Graham Center, might have improperly impacted the way in which CT reported on the HBC debacle as it unfolded in recent months.
"Stetzer's receipt of a large gift from a celebrity pastor like MacDonald raises conflict of interest issues, given Stetzer's position at Wheaton College and especially his role as an editor for Christianity Today," Roys wrote.
As part of his paid journalistic relationship with CT, Stetzer manages one of eight special sections on CT's website called "The Exchange with Ed Stetzer."
Roys said Mark Galli, editor in chief for Christianity Today, confirmed that Stetzer arranged a conversation (between MacDonald and CT Deputy Managing Editor Jeremy Weber) that led to the magazine publishing MacDonald's article defending his lawsuit against her and four other defendants, titled "Why Suing is Sometimes the Biblical Choice." Galli told CP that Stetzer was not instrumental in the publication of the op-ed.
The Christian Post reported last October that HBC slapped Roys and several former workers with a defamation lawsuit alleging the publication of false information about the church, its finances and governance that resulted in the loss of 2,000 members.
Roys and the former employees have since been vindicated in recent months. In March, church officials admitted that there was a "lack of financial control" over MacDonald's office.
"As our Harvest 2020 team is charged with reviewing all finances within the church, we have found that there was a lack of financial control and oversight as well as questionable spending practices made by the senior pastor's office.
"In addition, we have identified there was a separate budget for the senior pastor's office over which there was not sufficient controls and oversight," officials said.
Roys noted that in December, after her exposé on HBC was published in WORLD, Christianity Today published an article titled, "Harvest Bible Chapel Disputes World Investigation of James MacDonald."
"CT's unusual coverage of the Harvest scandal doesn't necessarily show collusion between Stetzer, MacDonald, and CT. But it certainly raises questions, especially in light of the gifted car. But it's not just Stetzer's position with CT that may present a conflict of interest," Roys argued.
MacDonald's Feb. 12 ouster from Harvest Bible Chapel was triggered by "highly inappropriate recorded comments" he made on a radio program as well as "other conduct."
He was recorded talking about planting child pornography on Christianity Today CEO Harold Smith's computer, and making crude remarks about Roys — including joking that she had an affair with Galli — and a vulgar reference to Stetzer.