Hawaii Churches Divided on Gay Marriage as State Could Be 14th to Recognize Such Unions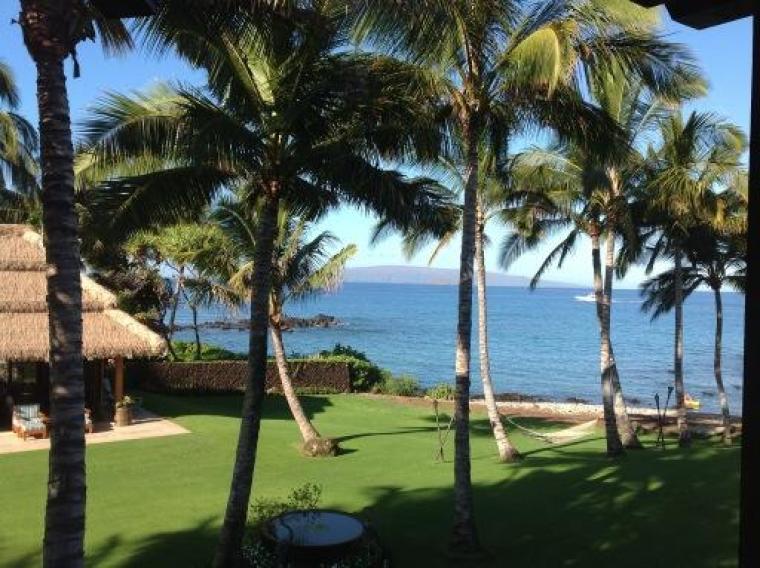 Pastors and church members gathered at New Hope Church Honolulu, Hawaii on Monday to protest the Freedom to Marry Act, which may pass in a special session this Fall, to make Hawaii the 14th state to legalize gay marriage.
"Same-sex marriage is against the will of God," argued Dennis Sallis, pastor of Hope Church Waliki. "We're just preaching the word of God."
A week before, however, over 30 representatives of faith-based groups signed a resolution supporting same-sex marriage, following a service at the Nuuanu church where President Obama went to Sunday school in his childhood years. "They did not choose to be gay – this is how God made them," said Methodist Minister Barbara "Babs" Grace Ripple, 71. "Who am I to say that they should not have the same benefits in life that I have?"
Ripple's fiancé, another Methodist minister, Samuel Cox, was among the first to perform civil unions in Hawaii. He recalled the suicide of a young gay man, whose death reportedly changed Cox's life. "Ever since, I have been a strong advocate for civil rights and marriage equality for our LGBT friends," he said.
Hawaii began struggling with the issue of same-sex marriage in the early '90s, when three same-sex couples sued for marriage licenses in the 1991 case Baehr v. Miike. Following a Hawaii constitutional amendment allowing the legislature to outlaw gay marriage, the Hawaii Supreme Court ruled against the couples in 1999. In February 2011, however, the current governor, Niel Abercrombie, signed a new law allowing civil unions, which came into effect on January 1, 2012.
A QMark Research poll reignited the issue early this month. It found that 54 percent of Hawaiians support same-sex marriage, while only 31% oppose it. In January, an Anzalone Liszt Grove Research poll found opposition 6 percent higher at 37 percent.
"Over just the last six months, opposition has dropped by 6 percent which means people are really starting to understand what the issue is about…welcoming others and treating them with respect," explained State Representative Chris Lee. He also argued that legalizing gay marriage would bring money into Hawaii's economy, as more people pay for weddings and receptions in the state.
Roman Catholic Bishop Larry Silva, however, claimed that gay marriage would do more harm than good, and urged Hawaii Catholics to call their representatives to oppose the legislation.
"People with same-sex attraction are a part of our community, even our Catholic community, and they deserve dignity and respect," he explained. Nevertheless, the Catholic Church only allows marriage between one man and one woman.
The bishop argued that if same-sex marriage is made legal, polygamy, incest, and pedophilia would follow, various faiths would suffer legal persecution, and children would receive substandard care. For these reasons, discrimination against same-sex couples is just, as it between adults and minors, parents and children, professors and students. All people have equal dignity, but in society different people have different roles, and are treated accordingly, he contends.
"If same-sex marriage becomes the law of the land, its implications will go far beyond the relationship of this or that couple," Silva warned. Besides gay marriage, other sexual preferences will also become "normal" in Hawaii. School textbooks will be bound by law to portray various options, and this will confuse the "normal sexual maturation" of boys and girls, as their sexual identity is "formed over time."
Silva wondered if, once same-sex marriage is normalized, discrimination against those who want to marry their mother or father, brother or sister, or a minor, must also be struck down.
"Would people who firmly believe that God made us male and female, and that God has revealed that homosexual acts are sinful be allowed to hold such beliefs?" the bishop asked. He warned that Christians, Muslims, and others who share these beliefs would be persecuted, and religious freedom would become "only a paper freedom."