Hawk Nelson Exclusive: Jon Steingard Talks New Song 'Live Like You're Loved;' Debuts Video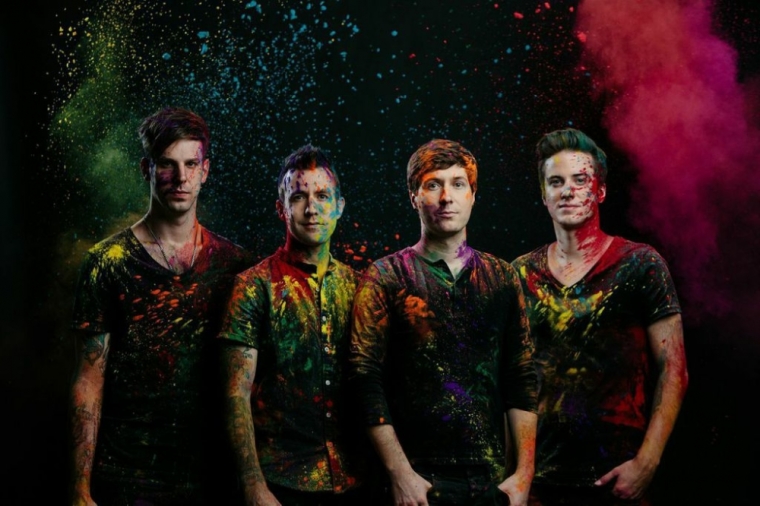 Hawk Nelson launched a brand new music video for the track "Live Like You're Loved" on Monday, with the group's lead vocalist Jon Steingard revealing a bold message for listeners.
Promoting self-confidence that is rooted in unconditional love from the Creator, "Live Like You're Loved" is off Hawk Nelson's forthcoming album "Diamonds," which releases on March 17. The Canadian Christian rock band, which is comprised of Steingard, Daniel Biro, Micah Kuiper, and David Niacaris, released the music video exclusively to The Christian Post.
"The song, like much of the new album, was inspired by growing up and learning the do's and don'ts of Christianity and how to be a good Christian," said the singer, who was raised in the church as a pastor's son. "All those are good, but I missed the part of the do's and don'ts [that] are coming from a place of where this is what the Bible says is good for you. But we get confused, because we learn this is how we please God and earn relationship with Him. I just had an epiphany ... all this running around and trying to do everything exactly right, these are not the things that bring us closer to God. Our relationship with God is already secured with what was done on the cross. What if we went into life with confidence of knowing we are already loved? So that's what this song is all about."
Consequently, the new music video for "Live Like You're Loved" packs a powerfully uplifting message for how to live life boldly. Remarkably, the entire clip was shot on Steingard's iPhone 6.
"I kinda just had this idea for a stop-motion video, and I don't have a lot of video gear and I don't have a lot of expertise but there is so much on the internet now that you can really learn independently," said Hawk Nelson's lead vocalist. "Also I feel like people respond so much more to ideas than to techniques, and so I just wanted an interesting idea for the video and [to] be willing to put the time in and really work on them."
"Live Like You're Loved" is Hawk Nelson's is the latest release off of "Diamonds," which Steingard said is the band's "most message-oriented album" yet.
"We have gotten a bit older, and it is still fun. We are a high-energy band, but if we don't leave people with something a little bit more than that, than it rings a little hollow for me," the singer admitted. "Leaving a lasting impact and hearing stories from people about how God used one of our songs to bring some healing or comfort [to] them, honestly, is the reason why I love Christian music.
Lyrics to "Live Like You're Loved" include: "So go ahead and live like you're loved, it's OK to act like you've been set free / His love has made you more than enough so go ahead and be who he made you to be / And live like you're loved"
Watch the brand new music video for the song here.