Highpoint Church, Where Andy Savage Resigned Over Sexual Assault Scandal, Downsizing to 2 Campuses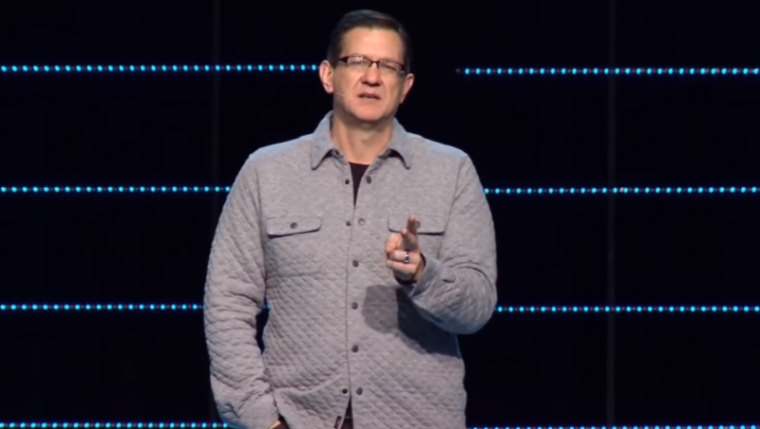 Highpoint Church, where controversial teaching pastor Andy Savage resigned from in March after being accused of sexually assaulting a woman 20 years ago, will be closing its Arlington campus in Tennessee.
Lead Pastor Chris Conlee announced in a video message last Friday, that the final service at the Arlington location will be held on June 24. From then on, the megachurch will meet at two, instead of three locations.
Highpoint Church had a partnership with Macon Road Baptist Church in Arlington for the past couple years. In addition to holding its own services on Sundays, Macon Road also hosted two Highpoint services.
Conlee explained that they were unsuccessful in their search to find a more permanent location in Arlington. At the same time, Macon Road informed Conlee that they were planning to find a new lead pastor to succeed their current one, Wayne Webb, when he retires.
Thus, "in light of their recent decision and our current circumstances, we feel it's best to bring our Highpoint family back to East Memphis and Collierville," Conlee said, adding that Macon Road has been a "true partner in ministry." 
Moving forward, the Highpoint pastor said both of their campuses "will predominantly offer live teaching at both worship services" as staff who served at the Arlington campus join the other two locations.
The announcement comes months after Savage resigned and apologized for comments he made earlier at Highpoint where he seemed to downplay the trauma he caused Jules Woodson, who accused him of coercing her into performing oral sex 20 years ago while he was her youth pastor. He had insisted that the moment was consensual.
"I have come to understand Jules' vantage point better, and to appreciate the courage it took for her to speak up. When Jules cried out for justice, I carelessly turned the topic to my own story of moral change, as if getting my own life in order should help to make up for what she went through and continues to go through," Savage said.
"Morality is meant to guard against injustices, not to minimize them, to compensate for them, or to obscure them. I agree with Jules that, of all places, we as the Church should be getting this right."
The pastor explained that his realization came following a leave of absence, where he realized he needed to step down, despite continued support from Conlee who expressed "total confidence in the redemptive process Andy went through" following the assault. 
"I now believe it's appropriate for me to resign from my staff position at Highpoint Church and step away from ministry in order to do everything I can to right the wrongs of the past. Apologies are important, but more is required," Savage stated.
"I know that stepping down once, or even a second time, still doesn't make things right for Jules. But addressing my own acts of abuse this way acknowledges the importance of confronting abuse in our culture and in the Church at large. In addition, I will continue striving to grow through this experience going forward as I seek God's will."
Responding to the news of Highpoint's Arlington campus closing down, church members said that the last few months have been a difficult time for the community.
"It saddens me to see it all happening, and my hope is that after it is all said and done, we can move forward and build a church members and Memphis can be proud of," said Steven Russell on Twitter.
He added, "I don't want to simply ramble on about @hpmemphis and the fallout that continues, but I think the church leadership is underestimating the amount of talking that is taking place by congregants. It is eroding faith in leadership because it feels like things are being hidden."