Does New Hillary Clinton LGBT Kissing Ad Raise Religious Liberty Concerns?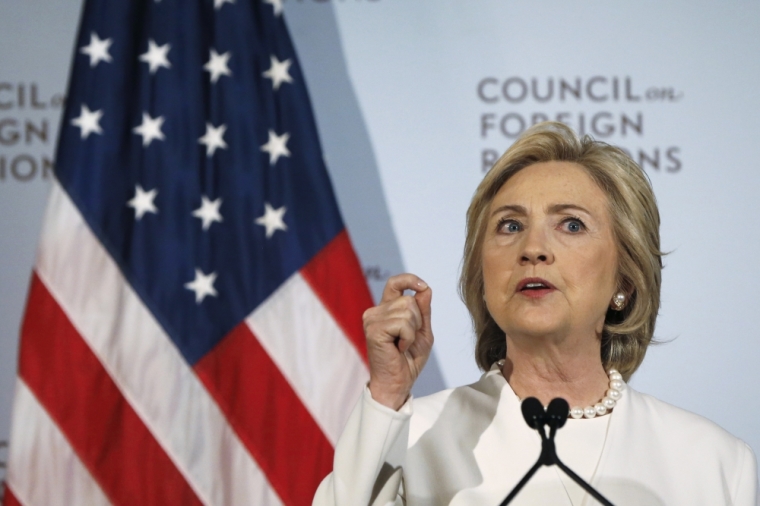 A new ad released by the Hillary Clinton campaign showing gay couples kissing suggests that that the fight for equal rights for the LGBT community is far from over.
The ad released on YouTube Sunday with Clinton narrating over kissing same-sex couples, where she notes that "gay rights are human rights, and human rights are gay rights."
Clinton said it was outrageous that in 2015, "you can still be fired for being gay, you can still lose your home for being gay, and you can even be denied a wedding cake for being gay."
Clinton vowed to "end discrimination wherever it occurs," and boasted that she "helped to make it easier for transgender Americans to change the gender listed on their passports."
Clinton, who in 2004 gave an impassioned speech in defense of traditional marriage, officially changed her position in a 2013 video.
"I believe marriage is not just a bond but a sacred bond between a man and a woman," Clinton declared in 2004.
In announcing her change in 2013, she said, "I support marriage for lesbian and gay couples. I support it personally and as a matter of policy and law embedded in a broader effort to advance equality and opportunity for LGBT Americans and for all Americans."
In June, the Supreme Court ruled that state bans on same-sex marriage were unconstitutional.
Slate magazine praised the ad as being "impressive and heartening that Clinton includes gay kisses in her official campaign spots."
"The ad forces viewers to confront images that might make them feel slightly uneasy, then encourages them to view such affection as a normal, healthy manifestation of adult intimacy," writes Mark Joseph Stern.
The rise of full inclusion of LGBT individuals has often clashed with religious liberty concerns and issues of conscience. Christian business men and women, alluded to in Clinton's ad, have faced financial penalties and have argued they too face persecution for practicing their Biblical beliefs about human sexuality.
In a Tuesday statement provided to the Christian Post, Family Research Council President Tony Perkins expressed the importance of religious liberty and the 2016 election.
"America's security and prosperity will elude us as a nation unless the religious liberty of America's citizens are fully restored and protected," Perkins said.
"Religious liberty and with that liberty the future of America will be determined by this upcoming election. Bible-believing Christians cannot stand on the sidelines. We must be informed and engaged so that we might select a presidential candidate who will not just halt these attacks on religious freedom, but undo and reverse the anti-religious freedom policies implemented by the Obama administration," he said.
"The question we must ask the presidential candidates, and expect them to answer, is: 'Will you restore religious freedom, the freedom to believe, and live according to those beliefs in America?'"
Perkins added that it is important that candidates insist on "restoring our first freedom."