Hillary Clinton to Serve as Guest Editor of Controversial Teen Vogue's December Issue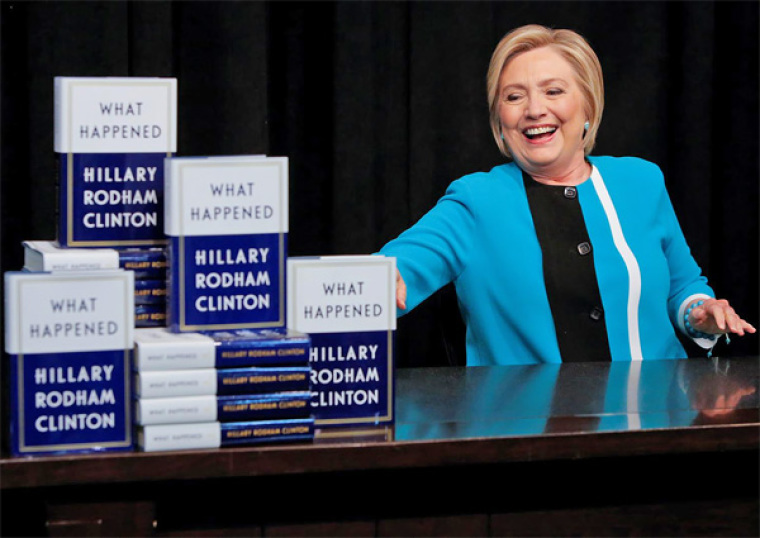 Former Democratic presidential nominee Hillary Clinton is serving as guest editor for Teen Vogue's upcoming December issue, where she will highlight women's rights and teen girls rising up across the world.
The announcement comes months after the outlet published a highly controversial guide for teens on anal sex.
"Have you ever noticed that whenever a teenage girl takes a stand on an important issue, people seem surprised?" Clinton asked in a statement.
"That's true even in 2017 — a year that has seen young women turning out in force at the Women's Marches, smashing expectations in sports and STEM, demanding diversity in books and movies, rallying to protect affordable health care and Planned Parenthood, even holding a quinceañera on the steps of the Texas Capitol to protest attacks on immigrants' rights," she added.
The former Secretary of State highlighted a number of important women and children's rights issues around the world, but also argued that substance and style are not "mutually exclusive."
"I love seeing articles about the search for the perfect makeup remover next to essays about running for office (I have strong opinions on both topics, but we'll get to that later)," Clinton said in her praise for Teen Vogue.
"Teen girls are a powerful force for good in the world, and it's refreshing to see that reflected in these pages."
Clinton said that in the latest issue of the magazine, which comes out Dec. 5, she will share some of the letters of support she received following her November 2016 election loss to now President Donald Trump, which she said "helped me pick myself up and keep going."
She also said that had "a lot of fun answering questions from readers whose politics differ from my own," and described the issue as "a celebration of resistance and resilience."
Teen Vogue was criticized by conservatives, such as popular Christian blogger Grace Elizabeth Johnston, also known as "The Activist Mommy," for its July issue that published an explicit online instruction guide, titled "Anal Sex 101."
Johnston, who launched an online campaign against Teen Vogue, was suspended from Twitter for criticizing Philip Bicardi, the magazine's digital editor.
"Of course, actual videos of children being abused can be found on Twitter. But calling out an editor for promoting teen sodomy is worth a suspension?" Johnston argued on her website in August.
Earlier this month, publisher Condé Nast announced that it would close the quarterly print edition of Teen Vogue.
Johnston celebrated the decision, telling The Christian Post in a statement, "Operation Pull Teen Vogue was a grassroots campaign by concerned parents who don't believe anal sex and sex toys should be peddled to their children under the guise of a fashion magazine."
"Teen Vogue editors Elaine Welteroth and Phillip Picardi ignored our concerns and mocked our campaign, but we gave them a black eye from which they never recovered. Let the watching world take note: If you pander obscenity to our kids, especially for a profit, we will destroy you," she added.
Still, Condé Nast left open the possibility of publishing special print editions of Teen Vogue in the future.