Hilllsong's Brian Houston Backs Biblical Marriage but Slams Christians Condemning Gays Ahead of Australia Vote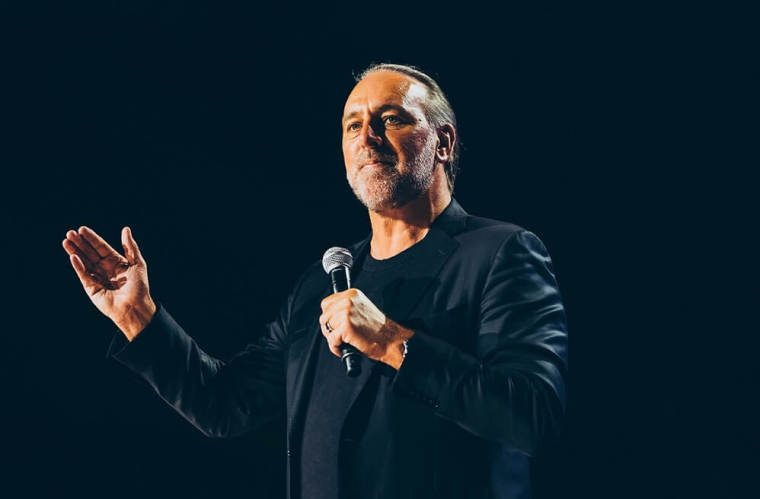 Hillsong Church Senior Pastor Brian Houston has urged Christians to participate in the upcoming nationwide postal plebiscite regarding legalizing same-sex marriage in Australia.
While Houston defended marriage as a union between one man and one woman, he also slammed Christians who are quick to condemn gay people.
"I urge all Christians to be a part of the upcoming postal plebiscite on same sex marriage. Whatever your view on this issue, it is undeniably one that is important to the fabric of our social structure. Changing the definition of marriage has wide-reaching ramifications and should not be taken lightly by any society. All Australians should be a part of this process, not just a select few," Houston said in a statement posted on the Hillsong website Friday.
"For Christians, the issue is also a matter of faith and biblical teaching, something that should never be mocked or downplayed by those with opposing views," he added.
"I believe God's word is clear that marriage is between a man and a woman. The writings of the apostle Paul in Scripture on the subject of homosexuality are also clear, as I have mentioned in previous public statements."
Australians will be able to send in their voices regarding whether sames-sex marriage should be legal or not starting September, with polls indicating that most support gay marriage.
A Newspoll conducted for The Australian found that 63 percent of respondents would vote "yes" on gay marriage, though a majority (62 percent) also said that the parliament should provide legal protections for religious institutions that are opposed to changing the definition of marriage.
Houston said that people on both sides of the debate have failed to understand and respect each other's viewpoints, however.
"Some of those advocating for change to the definition of marriage have confused faith convictions with bigotry however they must understand that Christian – and other religious – beliefs are extremely important to those who hold them and in fact are vital to a tolerant and free society," the Hillsong pastor wrote.
"Sadly some also use Christianity to alienate and even condemn those who are gay and dismiss their desire to pursue happiness. As a Christian pastor, I will always teach and preach according to Scripture and my personal convictions, but I cannot make other people's choices for them. God created humanity with a free will, and I care about all people including those who believe differently to me," he added.
Houston pointed out that Hillsong continues to function "well and without impediment" in other locations around the world where gay marriage is legal, such as the United States, and said that "as long as we are not forced through legislation to compromise our biblical convictions, we can quite comfortably continue to function whatever the outcome of this plebiscite."
Hillsong, which started in Sydney in 1983, now has churches on five continents, including North America where Hillsong New York and Los Angeles are located.
Back in February, Houston revealed that a Hillsong church is also going to open in Israel, as the ministry continues expanding.