Hillsong NY Outgrows Church Building; Carl Lentz Thanks God for Lines of People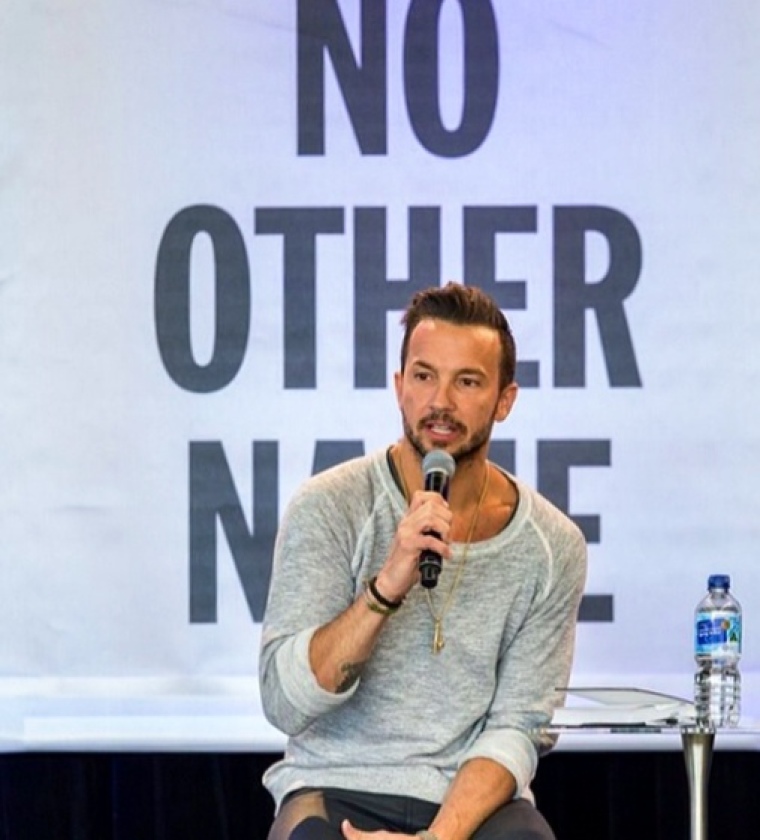 Hillsong NYC leader Carl Lentz shares his gratitude for church growth in a recent social media post where he reveals that hundreds of people stand in line and wait to get into a church service.
Lentz took to Instagram on Friday with a photo that showed a line of people standing down a New York City block. The young pastor with over 336,000 Instagram followers used a photo to express his gratitude for the growth his church is experiencing, while revealing that his ministry continues to surpass the amount of people they can fit in a building per service.
"Last night @hillsongnyc was special and typical.. This photo encapsulates the heart of our church.. When churches have buildings they own, it's easy to take for granted how convenient it is to simply have meetings! We have never known that.. Every meeting we have ever had, we have to rent a venue. Pay for it. And it's never big enough! So waiting in a line, to get into an overcrowded room where you just might have to stand the whole time, becomes a normal thing. It's literally a choice to be inconvenienced..We have had people leave our church from time to time and say 'You know what, I just want to be somewhere smaller.' Not realizing the new place they choose to go, has the same desire to grow!! It just hasn't happened yet, or at the same 'speed'..I refuse to be a Christian that asks to be delivered from my own prayer requests.. 'God bring revival to NYC!!' And then when He does, resent what I used to rejoice about.. No way," Lentz wrote.
"Last night, hundreds of people couldn't get into our first service. So they waited two hours to be a part of the 'second' one..who knows, perhaps someday soon we will have our own building. But I will never forget THESE DAYS. I'm thankful for the amazing people in our church. I'll tell you that! When comfort calls? They hang up the phone.. May that be said of all of us! Special thanks to our staff of 18 PEOPLE, that do more and carry more and graciously accept the love and complaints of people who will never know just what this road is like! You are the greatest. #occupyallstreets" he added.
The edgy pastor frequently admits that his church is not the stereotypical house of worship as compared to others because they aim to be more inclusive.
"In church, people treat you like you have to change or else," Lentz told the NY Daily News in a 2014 interview, "Our approach is, 'We love you, nothing else.'"
Hillsong NYC church is a branch of the Australian Hillsong church (created by Brian and his wife Bobbie Houston in 1983) that often attracts the attention of many A-list celebrities. Justin Bieber, Oklahoma City Thunder superstar Kevin Durant and Vanessa Hudgens, to name a few, have all visited the popular church.
The unconventional sanctuary space where service is held usually consists of a concert hall or large club venue. Although the flashing lights and rocking music may give off the New York nightlife vibe, Lentz says his main goal is always to bring Christ to the rough city of New york.
"New York City is hollow, an absolutely hollow place," Lentz maintained. "So what we have is deep, and it matters."
Follow Jeannie Law on Twitter:
@jlawcp