Hillsong United Rewards Fans With Lyrics Video for 'Here Now (Madness)' After Successful Album Debut
Hillsong United Rewards Fans With Lyrics Video for 'Here Now (Madness)' After Successful Album Debut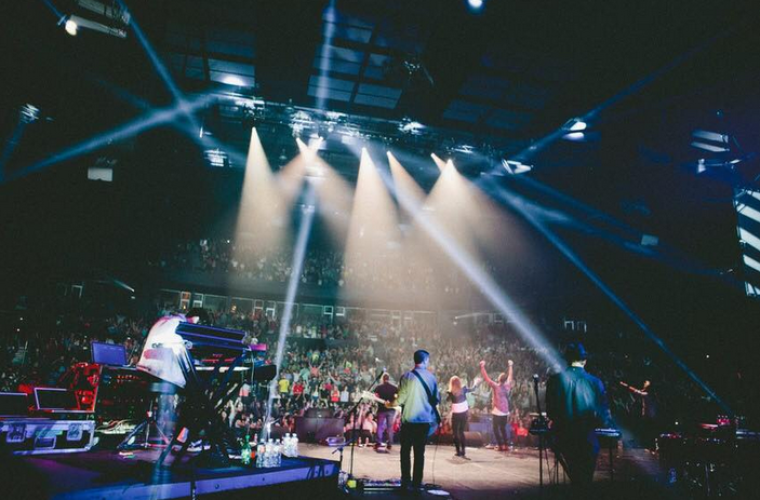 Hillsong United is thanking fans for the runaway success of their latest album, Empires, which debuted at No. 1 on the Billboard Christian albums chart, with the release of a video for the song "Here Now (Madness)."
The highly-anticipated new album, which hit stores on May 26, also debuted on the Billboard 200 album chart at No. 5, ranked No. 2 on the Digital Albums chart, and remains among iTunes' Top 5 overall album downloads.
Empires is also Hillsong United's second No. 1 on Australia's ARIA Charts. Thankful for the success, the worship band thanked fans by releasing the lyrics video for the latest single from of the new album, "Here Now (Madness)."
"Thank you all for jumping on the journey of #empires," said the Australia-based band, via Twitter. "We have uploaded the lyric video for 'Here Now (Madness).'"
Lyrics to "Here Now (Madness)" include Hillsong United's lead singer Joel Houston singing: "Your ways are higher, your thoughts are wilder / Love came like madness, poured out in blood — wash romance / It makes no sense but this is grace, and I know You're with me in this place."
As previously described by Houston, the entire Empires album is a testimony of the "unseen aspects of God's Kingdom."
"We are in this world and also we're of a different world as well, so [Empires] plays on that sense of duality that exists," explained the singer in an interview with The Christian Post last month. "It applies to everything — I'm in New York and I look at the buildings, I look at everything in front of me, every single person walking the street, at the thousands of people in [the] city, [and] they are physical bodies and spiritual bodies — two things going on at once."
Houston, who leads Hillsong Church NYC alongside Carl Lentz, added that the new album from the church's worship band encourages listeners to look beyond this world to the kingdom of God.
"The city is made of earthly success, affluence, and endeavor, and at the same time, what God is establishing beyond the buildings is an eternal kingdom — that is really interesting to me," said the son of Hillsong Church founder Brian Houston.
"[Empires] helps us to understand our calling and what we are living for. We are immersed in the culture that we are in, but what we should be building, speaking, and living for is the unseen aspects of God's kingdom, that's the whole message of this record."