Hillsong Worship More Concerned With Obedience Than Celebrity Praise (Interview)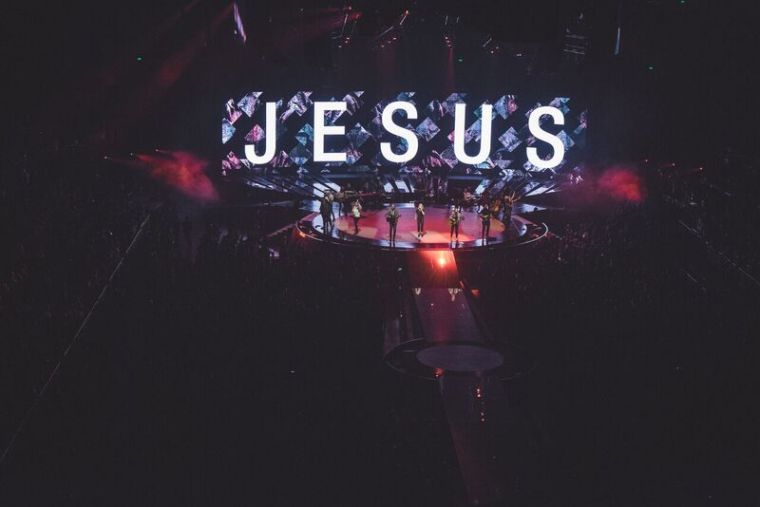 Hillsong Worship's "What a Beautiful Name" song is at the peak of its success and although the band has had a great impact on both the church community and young Hollywood they say their main objective is to walk in obedience and devotion to God.
"What a Beautiful Name" became the praise and worship band's first leader on Billboard's Hot Christian Songs chart in February 2017. Featured on Hillsong Worship's 25th live album, Let There Be Light, "What A Beautiful Name" continues to break chart records. 
Capitalizing on the song's success, Hillsong debuted the self-titled EP, What A Beautiful Name. The song, originally sung and co-written by Brooke Ligertwood, features six different versions of the tune performed with different arrangements.
The following is an edited transcript of The Christian Post's interview with Hillsong Worship's Brooke Ligertwood in which she talks about their hit song, "What A Beautiful Name," and shares her personal thoughts on the impact their ministry is having on celebrities.
Christian Post: "What a Beautiful Name" has exploded with success. When writing this song, did you ever anticipate that so many people would resonate with it?
Ligertwood: Nope! We had hoped that it might resonate with our own congregation and help contribute to our weekend services. The reach and impact it has had outside of our church in such a short space of time was certainly not planned or anticipated. It's very humbling. It's a God thing.
CP: What do you believe makes "What A Beautiful Name" stand out with fans?
Ligertwood: The first night we introduced it in church, we realized it connected with people even more than we'd hoped. We saw faith built in the room, expectancy rise and victory confessed. I think within the song there is a balance of sound theology about God revealing Himself to humanity in and through Christ, personal lyrics about what that means for the individual, and then strong corporate confession about what that means for us today. Honestly though, you can analyze all you want but you can never explain away the God factor. Sometimes God just decides to breathe on something and it's completely His prerogative.
CP: Why is it important for people to understand that God is "Beautiful," "Wonderful" and "Powerful" all in one and not just one or the other?
Ligertwood: This song is about the person of Jesus Christ and a multi-faceted revelation of His infinitely-faceted glory. The God we worship is Jesus — He is the image of the invisible God — and if we dare seek Him for who He really is rather than pursue an idea of Him that fits into our tidy boxes, He will blow our minds.
CP: In an interview with BREATHEcast Selena Gomez named you her all-time "favorite" worship singer. How has it been for you, being able to impact others that have so much influence in this generation?
Ligertwood: That's lovely, but I don't think it's necessarily particularly healthy to give those kinds of thoughts any time.
Those who have had the most impact and influence throughout history and certainly the people who've had the most impact and influence on me personally have been basically entirely unaware of any such influence and made their chief concern their personal devotion and obedience, and the pleasure of God in the hidden things of their lives.
CP: What is coming next for Hillsong Worship?
Ligertwood: There's a bunch of stuff I don't think I'm allowed to talk about yet, so I'll have to give you a very generic answer I'm afraid! We have a specialized release coming later in the year which I'm sure you'll hear about when it's the right time, and then our ongoing commitment to resourcing both our church and the wider church with songs of worship will see us continuing our near 30-year legacy of writing and capturing such songs!
For more information on "What A Beautiful Name" and Hillsong Worship, visit their website.