Hindu Leader Tells Christians to 'Leave Now' or Be Forcibly Expelled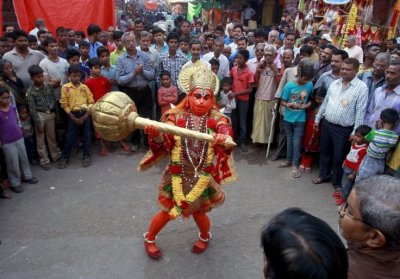 A prominent Hindu leader, Om Swami Maharaj, who directly told Christians throughout India they must "leave now" or else be forcibly expelled from the country, is stirring significant concerns for believers, according to a watchdog group.
Open Doors USA CEO David Curry said that Maharaj's threats, which were made at the end of May but have since been gaining traction, are based on false accusations that Christians were promoting terrorism, according to Mission Network News. 
"Leave, and leave now" was Maharaj's message.
Curry attempted to explain the reasoning, noting that "... essentially, what they're saying is it's 'un-Hindu' behavior ... 'un-Hindu' and 'un-Indian' behavior is anti-state, it's against the better needs of the state, so therefore it's terrorism."
Curry said that "there are 65 million Christians in the country of India. They're an important part of the community; they do a lot of charitable work, they add a lot to the fabric of life."
He warned that the political movement around President Narendra Modri is "using nationalism" in an effort to "eliminate" the perceived religious enemies of Hindus.
"They see Christians as enemies of their political agenda," the watchdog group explained.
Maharaj and another 20 Hindu hardliners have also held public demonstrations where they have stamped on images of Pope Francis near Catholic churches, chanting slogans such as "Pope Francis murdabad" (Down with Pope Francis), according to UCAnews.com.
Christians have continued facing severe violence under Modi's administration, most often in rural villages and states lacking police protection. Last week, five women working for a Christian missionary group were abducted and gang-raped in the Khunti district of Jharkhand state.
The women were apparently performing a play aimed at raising awareness for human trafficking when they were taken by the attackers, who filmed the rape on video, police said.
"We are still processing what has happened," said Rajiv Ranjan Sinha of the Jharkhand Anti-Trafficking Network.
"This is the first time field workers have been targeted and it is both surprising and shocking. It is now going to become more difficult to work on this issue," he added.
Open Doors, which has been assisting Christians in India, shared a story earlier in June of a 22-year-old Bible school student who was beaten severely for her faith by Hindu hardliners, forced out of her village, and told she would be raped or killed if she returns.
"When they threw us out of the village, they threatened to rape or kill me if I returned. The situation in the village still hasn't been resolved. I want to spend more time learning about God so that one day I can return with the Gospel. That's the promise I made to my mother," the student said.