Hindu Radicals Beat Christians With Axes and Clubs; Force Believers to Choose Between Life or Jesus Christ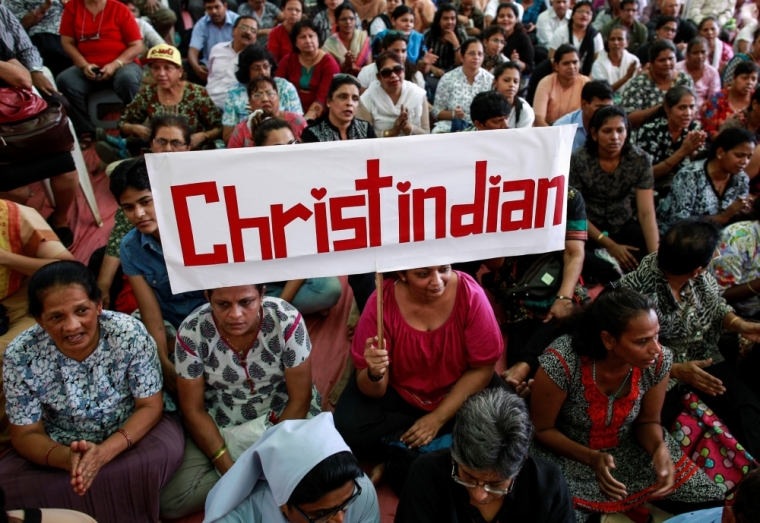 Hindu radicals reportedly attacked a group of Christians with guns, axes, spades and clubs during a prayer meeting at a village in Jharkhand state, India. Despite the beating, which sent six people to the hospital, Christians refused to stop worshiping Christ and turn to Hindu idols, as they were told.
Morning Star News reported Tuesday that 15 or so Hindu extremists threatened to "finish off" the group of 30 Christians, including a pastor, if they continued praying to Christ.
"Thereafter, two men entered and asked the pastor and the others to go outside, but the Christians refused to go," the Rev. Akash Nandi said of the attack that occurred earlier this month.
The attackers also damaged Pastor Sarvajit Bharti's motorbike, and dragged out Associate Pastor Mitilesh Kumar, demanding that Christians start worshiping Hindu idols.
"Mitilesh replied that they're not doing anything wrong in worshiping Christ, and they will not stop," Nandi said.
Several Christians at the church were then "mercilessly beaten," Nandi revealed, including a 60-year-old woman who had both hands fractured, and her whole body was beaten so badly it turned black and blue.
"Four of them received treatment for 10 days, while the rest were given first aid and some medicines," Bharti said. "Since April of this year we have been pressured to choose between Christ and our lives, and we are constantly threatened to be chased out from the village if we do not denounce Christ."
The report noted that Christians from various villages in the region have also received threats, and have been placed under restrictions, making it difficult to hold worship meetings.
Nandi noted that restrictions on taking water from the well have been especially difficult.
"The situation is tense, as the extremists are boldly pursuing the Christians and threaten to burn them if they do not leave Christ," the pastor revealed. "It is especially hard for the children, with no proper water to drink, as the Christians are restricted from taking water from the well."
Intolerance against Christians has been rising in India with the continued growth of the Christian population, and there have been several violent attacks over the past few years.
Last month marked the seventh anniversary of the Orissa attacks, where close to 100 Christians were massacred by Hindu extremists, and nearly 56,000 Christians were left homeless after their homes and churches were raided.
The Archbishop of Cuttack-Bhubaneswar, His Exc. Mgr. John Barwa SVD, said, however, that Christians are growing in faith in the face of persecution.
Christians "gather in prayer for the victims, reiterating, all together, our common commitment to promoting peace, justice and hope. The faith of Christians in Orissa has become stronger in the face of persecution," Barwa told Fides News Agency.