HIV Cure Possible 'Within Months' After Human Trials Begin, Says Danish Researcher
There is new hope in the push to find a cure for HIV, the virus that causes AIDS. Danish researchers began clinical trials using a new technique that breaks the virus free from human DNA and allows the body's immune system to attack it.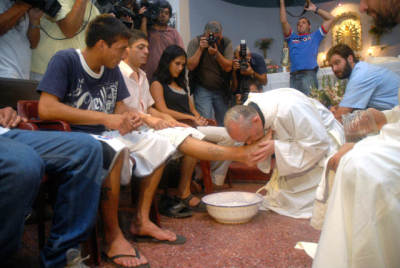 The trials are already underway and are being facilitated by Dr. Ole Sogaard, a senior researcher at the Aarhus University Hospital in Denmark, who sees initial signs of the new method as "promising" while being optimistic that "finding a mass-distributable and affordable cure to HIV is possible."
"I am almost certain that we will be successful in releasing the reservoirs of HIV," Sogaard told AFP. "The challenge will be getting the patients' immune system to recognize the virus and destroy it. This depends on the strength and sensitivity of individual immune systems."
Clinical trials are currently being conducted in which they are attempting to remove the HIV virus from human DNA, allowing the virus to be overcome by the immune system. This works by releasing the HIV virus from the "reservoirs" it forms inside human DNA. Once the bond is broken, the virus is exposed in the cells and the body's immune system, after being given an immune booster, can eliminate the virus from the cells.
The trials have already proved so successful in laboratory in vitro studie, where human cells are used that money has been slated by the Danish Research Council to begin clinical trials with humans.
Sogaard did highlight that finding a possible cure is entirely different than developing preventative vaccine, with education and awareness of unsafe behavior and practices still being the most important defense in the spread of the virus.
"When the first patient is cured in this way it will be a spectacular moment," Dr. John Frater, a clinical research fellow at the Nuffield School of Medicine, Oxford University, and a member of the CHERUB group, told The Daily Telegraph.
"It will prove that we are heading in the right direction and demonstrate that a cure is possible. But I think it will be five years before we see a cure that can be offered on a large scale," he added.
Potential AIDS Cure Discovered by Australian Scientist