Homeless in America: Lack of Jobs and Low Incomes Are Forcing American Families Into Poverty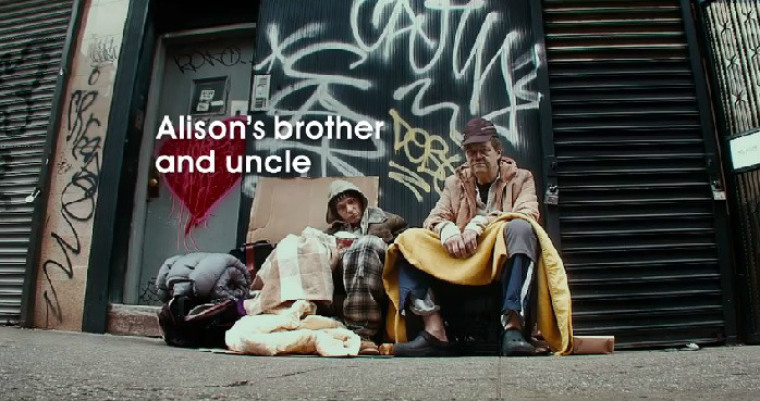 As the sun sets in New York, Manhattan's 23 million population drops to around 7 million as people head back home from work. For the city's homeless, however, it's a rush to find a shelter or safe home that can take them in for the night.
This is the daily routine nationwide for around 3-and-a-half million Americans forced to sleep in parks, under bridges, in shelters or cars.
"The biggest misunderstanding about homelessness is that it is either a result of addiction or mental illness. Sometimes the most common cause is trauma," Josiah Haken, vice president of Outreach Operations at the Relief Bus, a mobile homeless resource center in New York and New Jersey, told The Christian Post on Wednesday.
"One guy I met in the Bronx was wearing ladies clothing because he had been robbed in a public shelter the night before. I had the privilege of helping him shop for some new clothes. A few weeks later, he found a good job and was getting back on his feet. Sometimes small things can help a priceless child of God experience unconditional love," adds Haken.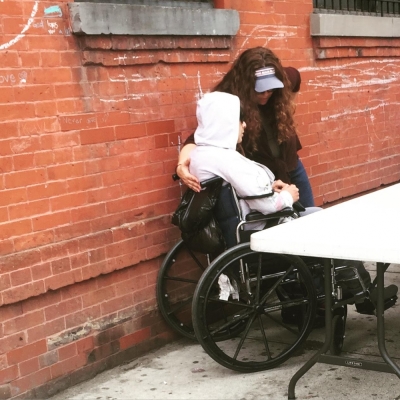 The United States is home to some of the richest people in the world and is often viewed as the land of opportunity.
But behind the glossy Hollywood facade that sells the land of dreams to the world, is a growing problem of homelessness nationwide.
The combination of a high cost of living, low-wage jobs, and high unemployment rates only exacerbate the problem and force countless Americans to choose between food, housing, and other expenses.
According to national research organizations, the majority of the homeless population are families with children and around 20 percent are U.S. military veterans.
"We set up in the same neighborhoods week after week, building relationships with the people we meet and connecting people in need to potentially life-saving resources like shelters, detox, rehab, employment, clothing, and advocacy," says Haken.
Some homeless advocates suggest low-barrier shelters for young people and increased family intervention so that young people can quickly and safely move back in with their families would really help homeless youth.
Financial issues are a leading reason why many people are homeless, according to Steve Berg, vice president for programs and policy at the national alliance to end homelessness. "Housing at the lower range of the housing market costs too much for people with the lowest incomes to afford. So people are constantly stressed, and when they have a crisis they fall into homelessness."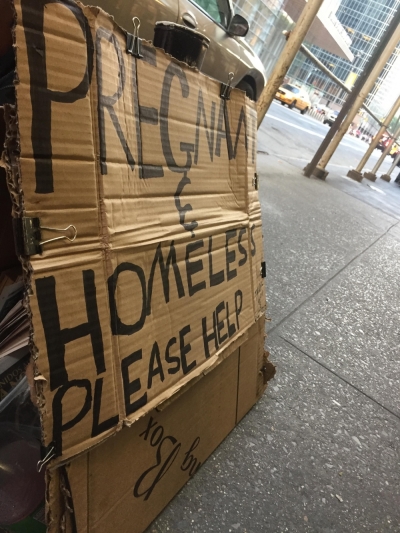 Chronic homelessness, which is defined as homelessness among people who have a disability — including serious mental illness or chronic medical issues — also make up a substantial number of the homeless.
"Some communities have developed effective interventions to get people out of chronic homelessness and back into housing, but these programs, other than for veterans, are not sufficiently funded," adds Berg.
As of 2014, states such as Louisiana, Mississippi, South Carolina, and Wyoming have programs which have led to large decreases in chronic homelessness, while other states — such as Maine, New Hampshire, and New Mexico — saw large increases.
Despite it being an ongoing issue, it seems tax dollars should provide enough funding to solve the problem.
"The wealth of the United States is greater than that of any country in the history of humanity. There are definitely enough resources, but they are not currently allocated for effective interventions," reiterates Berg.
For Haken and the relief bus team, the solution to eradicate homelessness also means building bridges with the love of Christ. "I set out on a journey to serve and love Jesus and I don't think anyone can take the person of Jesus seriously and disregard His heart for the marginalized, the wounded, and the poor. Every person we meet at the relief bus gives me the opportunity to demonstrate my affection for the one who died so that I can live."
Haken further advises that people should find out what resources are available in their communities for people who are struggling.
"Stop assuming that people will just wake up one day and find their way to these places on their own. If there's one group of people who have no excuse for waiting on homeless folks to 'get their act together,' it's those of us who profess allegiance to a God who died for us while we were still living for ourselves," he says.