Hookers for Jesus Founder on Women's Fantasy: Your Ultimate Romantic Interest Is Jesus Christ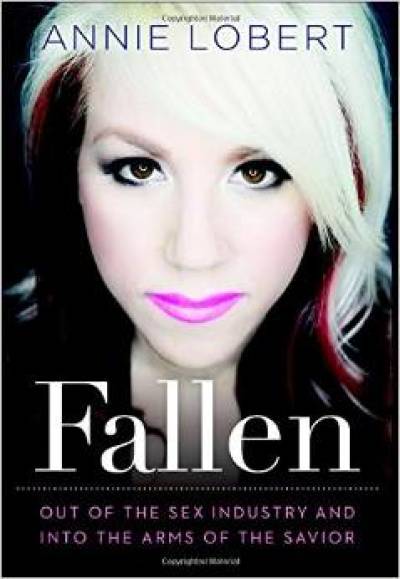 For most of her life, former stripper and prostitute Annie Lobert sought a man to swoop into her life and rescue her from the hardships of growing up in a broken home, just like in the fairy tales. Now the founder of Hookers for Jesus, a ministry for sex workers, Lobert says too many women are placing their hopes for love and security in the wrong place.
Jesus Christ, she said, is the ultimate knight in shining armor, able to rescue them from a life of sin and transforming lives and relationships.
"What us women need to understand [is] if a man can't do what you ideally think he should do, [it is because] God is the only one who can do that for you. Jesus Christ is the only one who can ultimately be your ultimate romantic interest and I'm not talking about sexually. I'm talking about that intimate love bond that we have that heals all wounds, that heals all insecurities, that heals all the things that we think our husbands should do and be," she told The Christian Post.
Lobert shared that as a child she also dreamed of meeting a prince who would save her from her angry, ex-alcoholic father.
She recalled her fantasy, "I would be somewhere where I couldn't move and I would have a random man or a rescuer come and pick me up and carry me somewhere on a horse, and every time this person did this, it was a man, a prince, I was comforted to no end."
In her soon to be released book, Fallen: Out of the Sex Industry and into the Arms of the Savior, Lobert reveals how her misplaced desire for a rescuer led her into a dangerous place: working as an escort in Las Vegas for an abusive pimp name Julian.
She wrote, "I wanted my prince. I needed him. I pined after the image of a well-dressed, handsome, smart guy who would buy me roses and sweep me off my feet. Unrealistic expectations set the stage for me to become boy crazy early on in my preteen years."
When Julian walked into her life, a teenaged Lobert believed the handsome man dressed in a gray tweed suit and pointy loafers was her soul mate; turns out he was a Minneapolis pimp who eventually manipulated and violently abused her for five years.
"Pimps are really good at manipulating, exploiting the needs of someone that is desperate for love," she noted.
After 16 years of working as an escort in Las Vegas, being abused by pimps, and eventually becoming a drug addict, Lobert had a near-death experience that led her to Jesus. "I had a vision of my funeral," she penned.
After the vision of her life coming to a drug-fueled end, she describes tearfully praying: "Jesus, help me please, give me another chance. Please forgive me for all that I have done. I don't want to die. I promise if you save me I will quit everything."
Years later she says, "My prince was Jesus Christ. I said that in the book, it was Jesus Christ, that was my knight in shining armor and I didn't know it."
Lobert's faith in Christ has transformed her expectations for the men in her life, including her husband of nearly six years, Christian rocker Oz Fox.
"The expectations we have, men are men. They're human, they're frail just like we are. There are things that a man doesn't always communicate to us, that he thinks about us, and I know this to be true within my own husband. My husband always thinks I'm beautiful makeup or not. He never thinks I'm fat and does he always express this? No. Sometimes it's an unexpressed communication."
Lobert's father has since admitted he too struggled to communicate his love for her as a child, often using his pension to buy the latest toys despite being stern with all of his children.
Their tearful reconciliation is detailed in the book.
Fallen, Lobert's story of surviving the sex industry, will be available in stores February 17.