Hospital Chaplain Allegedly Lusted After Female Pastor's Body In 'Too Tight' Clothes, Encouraged Her to Cheat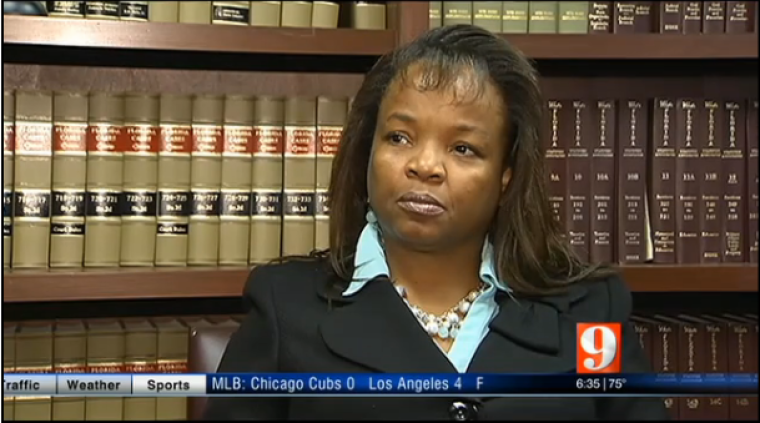 A Florida pastor has accused a chaplain in the Orlando health system of traumatizing her with repeated inappropriate touching, lustful comments about how her "too tight" clothes turned him on and encouraging her to cheat on her husband.
Jackie Montgomery of New Faith Baptist Church and Orange County, said she harbored dreams of becoming a chaplain in the Orlando Health System and was in pursuit of that goal in a program through the College of Pastoral Supervision and Psychotherapy, which manages hospital chaplains for Orlando Health.
The lascivious chaplain, who wasn't identified in a WFTV report, was unfortunately one of Montgomery's instructors in the program and he allegedly touched her inappropriately repeatedly and showered her with sexual innuendo.
Seeking to stop the advances, Montgomery said she reported the chaplain to Orlando Health who responded by suspending the chaplain over the allegations which he reportedly did not deny.
"It was traumatic. I'm still trying to recover from what happened to me in the program," Montgomery told WFTV.
Things later got dicey for the Orange County pastor, however, when she was fired from the program after her lawyer sent a demand letter to the health system. The letter detailed how the chaplain accused her of wearing clothes that were too tight and specifically turned him on. It also alleged that the chaplain encouraged Montgomery to seek a sexual partner outside her marriage.
She is now considering suing the health system as the chaplain did not deny her claims.
"He did not deny one allegation. He simply said he apologized. And he said, 'Thank you for being transparent,'" said Montgomery said.
According to Montgomery's attorney, Thomas Luka: "These [things] happen more often than people think. One of the reasons Ms. Montgomery wanted to bring this to the media's attention is because she wants to shine a light that's it's not OK for educators or supervisors to make these comments."
A spokesman for Orlando Health, declined discussing the situation citing that it was a private employee matter.
"We don't comment on possible litigation or human resource issues, as you were advised on August 20. Due to employee privacy concerns, no other information is available," the spokesperson told WFTV.