Houstonians Could Face $5K Fine If They Object to Men in Women's Bathrooms, Ad Campaign Says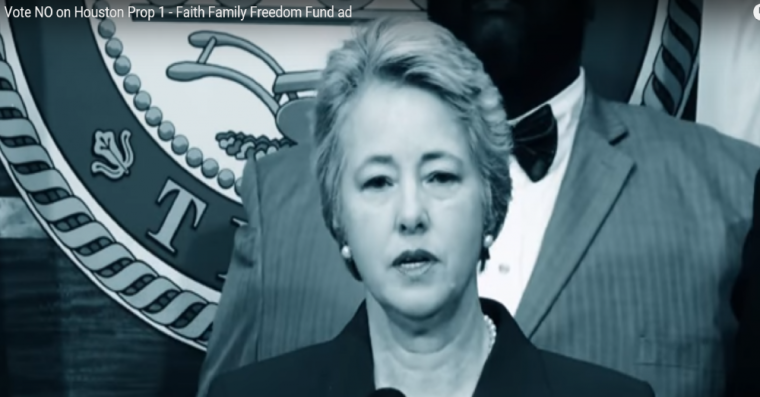 A new ad campaign launched Wednesday warned voters in Houston, Texas that they could face up to $5,000 in fines if they object to men using women's bathrooms under the city's controversial LGBT "Equal Rights" bathroom ordinance known as Proposition 1 on the ballot in the upcoming Nov. 3 elections.
The ad, produced by the Family Freedom Fund, a super PAC affiliated with the Family Research Council Action, shows $5,000 in cash being flushed down a toilet, and urges Houston voters to vote "no" on Proposition 1.
Family Research Council Action President Tony Perkins said that while the ad draws attention to the bathroom issue, voting against Proposition 1 is also about religious liberty.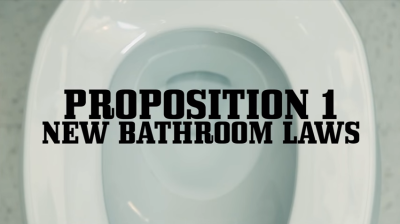 "This ad draws voters' attention to the fact that if parents — or anyone — dares to block a man from entering a woman's restroom, they are subject to fines up to $5,000 under Proposition 1," Perkins said in a statement.
"Proposition 1 is about a lot more than even bathrooms. It's about criminalizing religious liberty. The ordinance also gives the government new grounds to impose punishing fines on bakers, florists, planners, musicians and others who refuse to yield their religious beliefs to this new morality.
"Months ago, Mayor Parker declared to the city that 'this is personal.' Well, now it's personal to everyone — including every religious person, every mom, every dad, and every businessman in the city," Perkins added.
In May 2014, with Mayor Annise Parker's backing, the Houston City Council passed the ordinance known as the Houston Equal Rights Ordinance (HERO) in an 11-6 vote. Voters in Harris County, Texas will determine its fate through a veto referendum on Nov. 3.
Two weeks ago a number of Houston pastors rallied to convince voters to reject Proposition 1 according to an ABC 13 report.
"I believe HERO is the most dangerous thing that's ever been orchestrated in the city of Houston," said Dr. Floyd Williams Sr., of Antioch Church.
"The mayor we have now obviously did not care what Houstonian's thought. This was about her," added Pastor Steve Riggle with Grace Community Church.
Houston Texans owner Bob McNair, and former Houston Astros and six-time MLB All-Star Lance Berkman are also among the high profile faces opposing Proposition 1 which would allow transgendered men to use women's restrooms in Houston.
Berkman came out strongly against the ordinance in a television ad and called the men wanting to use women's bathrooms "troubled."
"I played professional baseball for fifteen years, but my family is more important," said Berkman.
"My wife and I have four daughters. Proposition 1 would allow troubled men who claim to be women to enter women's bathrooms, showers, and locker rooms. It's better to prevent this danger by closing women's restrooms to men, rather than waiting for a crime to happen. Join me to stop the violation of privacy and discrimination against women," he added.