How a former street kid who lived a 'miserable' life overcame it all — and is delivering true hope to at-risk kids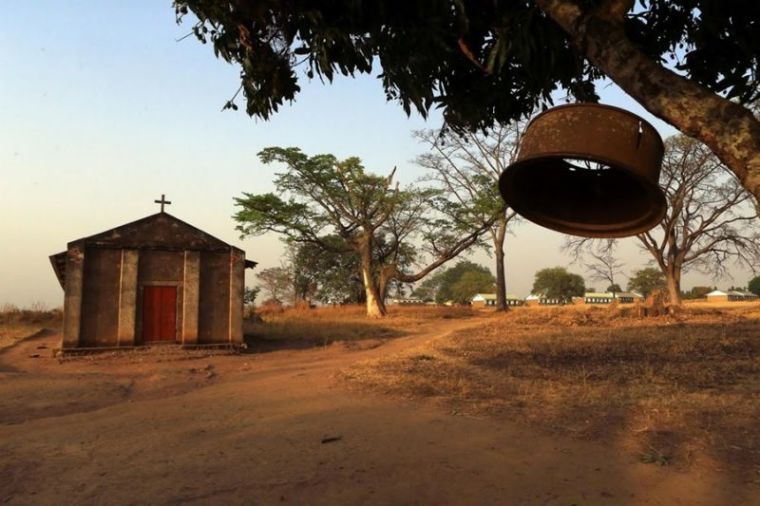 Foster care advocate Peter Mutabazi was born and raised in Uganda in some truly unimaginable circumstances. He faced intense poverty, abuse and hopelessness, but decades later he is helping transform at-risk kids' lives and perspectives.
LISTEN: HEAR THE "JESUS IS ALL WE NEED" PODCAST
"I didn't really have a good childhood … most kids who were born would die before the age of 2," Mutabazi told "Jesus Is All We Need" podcast host Jason Sautel of his upbringing in Uganda. "I was not given a name until I was 2."
Food was scarce and Mutabazi's family could never afford to eat two meals a day, consuming either beans or potatoes — but never both. They also had to trek hours to secure clean water.
"Life was miserable in every shape or form," he said. "No one ever told me to dream … or even hope."
Listen to Mutabazi share his overcomer story:
In addition to intense poverty and a dearth of resources, Mutabazi also had an abusive father who drove him to run away at age 10. Living on the streets for four years only worsened Mutabazi's circumstances.
"At home, I was told I would never amount to anything," he said. "On the streets, I was treated like a stray animal."
But when a kind man started feeding Mutabazi and speaking words of affirmation to him, his perspective — and life — began to change. He recalled how he suddenly started saying to himself, "Wow, I'm not alone, wow, I'm a gift … wow, I'm chosen."
Those positive words and the help from that man catapulted Mutabazi into a new life. He ended up going to a boarding school before later moving to America and finding success.
Mutabazi never forgot what he went through and has worked diligently over the years to help other kids find hope and inspiration amid challenging life circumstances.
He eventually decided to become a foster dad — a move he felt compelled to make after pondering the past assistance he was given as a child.
"I had one extra bedroom. I wanted it to be a source of a blessing for a kid," Mutabazi said, explaining his journey into fostering and adoption. "I could not sleep knowing there was a kid in the neighbood who didn't have a place to go.
Mutabazi has fostered 14 children and has an adopted son; he continues to speak affirming words into the lives of kids who — like he once was — are lost, confused and in need of love.
He also founded Now I Am Known, an organization that delivers stuffed animals to at-risk kids around the country, offering them inspiration and a reminder: that they matter.
Mutabazi lives out his belief that telling kids "you belong, you're chosen, you're not a mistake" will have a profound, life-altering impact.
"That will take them miles and miles ahead," Mutabazi said. "I was a street kid, but [God] made me known … and that's what I'm doing for kids in foster care. You are not alone, you are special, you are seen."
Want more uplifting stories like this? Listen to The Edifi Podcast Network today.