How Pirates of the Caribbean Reminds Me of Genesis 27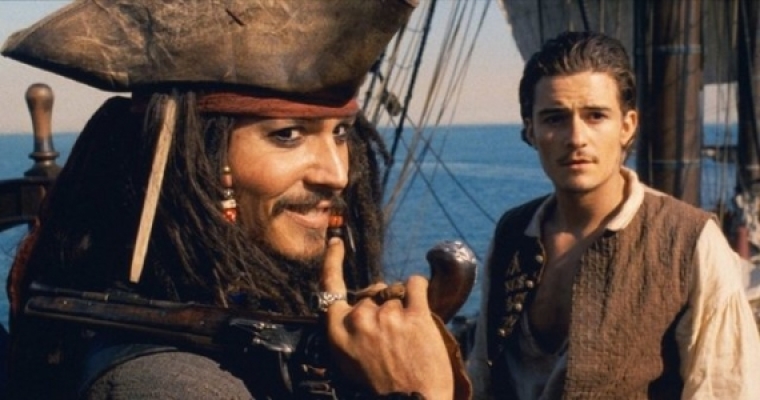 As a kid, I heard this crazy story in the Bible about Jacob putting on a goat skin to fool dad (Isaac). I had several thoughts about that: creepy, scratchy, itchy, liar, deceiver, scoundrel (deceiver came from Sunday school lesson — my vocab wasn't that advanced).
But as I read the story today (Genesis 27), I have an entirely different thought. And it's this: everyone — not just Jacob — everyone in the story is a scoundrel!!! It's like Pirates of the Caribbean 2 or 3 or 4 — I forget which one — where everyone in the movie lies, and everyone is out for themselves. Everyone is a wretch!
Same in Genesis 27. I'll explain.
First – Quick Synopsis: Isaac (dad) believes he can ignore God and give the blessing to Esau. Jacob deceives dad for a blessing. Mom conceives to deceive dad for the blessing. Esau demands that dad give him a reprieve from the loss of his blessing (which he willingly traded for a bowl of stew years earlier).
Bottom line? Everyone wants their way. In the words of that old song, "I did it my way."

But here's the catch: My way … I pay.
At Burger King — "Have it your way!" But I don't have any money. Then "No way" and "Hit the highway" and "Come back another day when you can pay." But if you can afford to pay, you can have it your way.
Genesis 27, everyone pays.
Bear with me– another "Quick Synopsis" on how everyone pays:
Isaac (dad) torched his family with a fire that would burn for years.
Rebekah (mom) lost her favorite son. Because Jacob had to flee Esau's anger, she would never see Jacob on this earth again.
Esau: lost everything … literally. Lost his birthright which meant privilege, power, and possessions in inheritance.
Jacob: a life on the lam — ran from Esau to Uncle Laban, who was even a better deceiver than he.
Everyone demanded the blessings of God … their way. And for everyone, there was a steep price to pay.
So here's the takeaway. For you. Today. Do it my way, I pay. And the price will always, always be higher than the benefit received.
Isaac, Rebekah, Esau and Jacob all paid a much much higher price than any benefit they received. And you will always pay a higher price any time you ignore God and do it … your way.
Do it God's way, I win. Always. And the benefit will always, always be higher than the price paid.  
Delight yourself in the LORD, and He will give you the desires of your heart. Commit your way to the LORD; trust in Him, and He will act. Psalm 37:4-5
The final word — you don't have enough in you to pay the price of doing it your way. He already paid the price on the cross for that. But He has enough to pay it big when you increasingly bend the knee in every area of life to Him.
Originally posted at ilikemycoffeeblack.com.
David Ruzicka is senior pastor at Fort Bend Fellowship.