How to Stop Fighting in Your Marriage and Win the Spiritual Battle (Interview)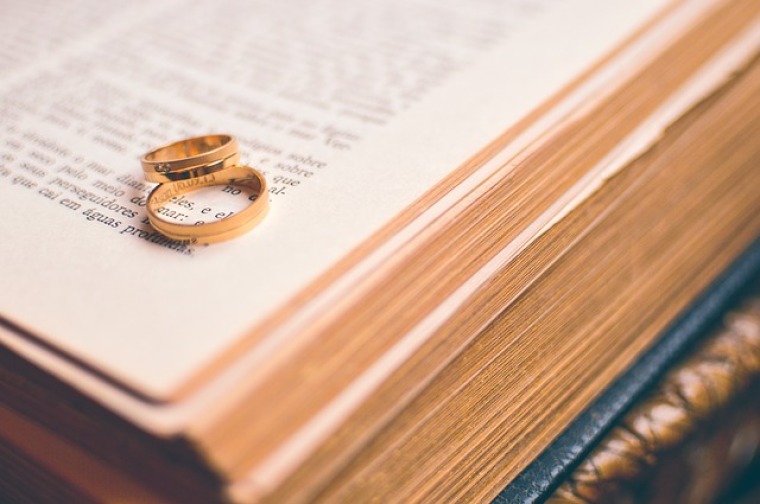 If you want to save your marriage from endless fighting, the key is learning to win the spiritual battle. And that means consistently choosing to fight not with each other but doing battle together against the one who comes to steal, kill, and destroy, a renowned author says.
In much of Gordon Dalbey's work, the best-selling author deliberately emphasizes the reality of spiritual warfare, and in light of the widespread relational turmoil, rampant divorce and family breakdown in modern culture, perhaps no area is more visibly plagued by it than marriage. Best known for his wisdom found in his 1988 book, Healing the Masculine Soul, his latest book, Loving to Fight or Fighting to Love? Winning the Spiritual Battle for Your Marriage unpacks the strategies the Enemy wages against marriages, counseling couples everywhere to engage Him who restores all things.
Some years ago while at a conference, Dalbey was asked if he and his wife, Mary — with whom he co-authored Loving to Fight or Fighting to Love? — ever fought together, the author recounted in an interview earlier this month with The Christian Post.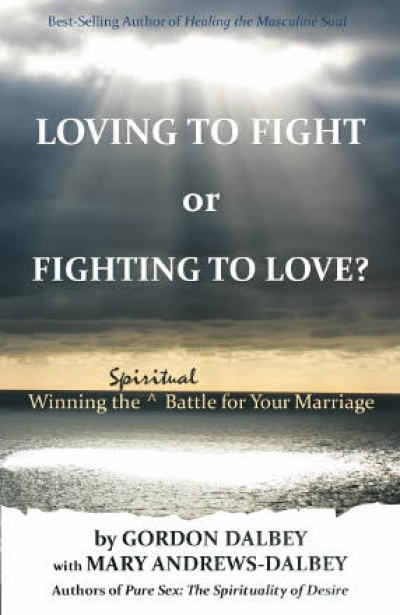 "I replied: 'Oh yes, we always fight together. Side by side, against the enemy."
Everyone was a little puzzled by his response. He then admitted that, yes, sometimes they do fight together against each other.
"When couples fight they always think the issue is 'Who's right?' when of course both parties think they know the answer to that question, or else they would not be fighting," Dalbey said, recalling the wisdom of a seminary professor he once had.
But the real question is "What is God trying to teach us?"
"If you can get that perspective and realize that the Enemy of God is playing you like a piano — and he's lazy, he doesn't like to work if you'll do the work for him and destroy each other — and instead say 'Wait a minute, there's a larger power here, the very Power that brought us together and we need to fall on our knees before Him."
Written with wisdom and insight that can only be gained from experience, Dalbey expounds eloquently on just how couples can tap into God's power in their marriage whether the issue be sex, finances, parenting, or dealing with in-laws.
In chapter 3, "Never Waste a Good Fight: Getting a Third Opinion From the Great Physician," the Dalbeys recount a fight they had, which the author recounted to CP. Neither of them had models of healthy conflict resolution in their homes growing up, never seeing a mom and dad emerge from a conflict mutually respecting and loving each other even more.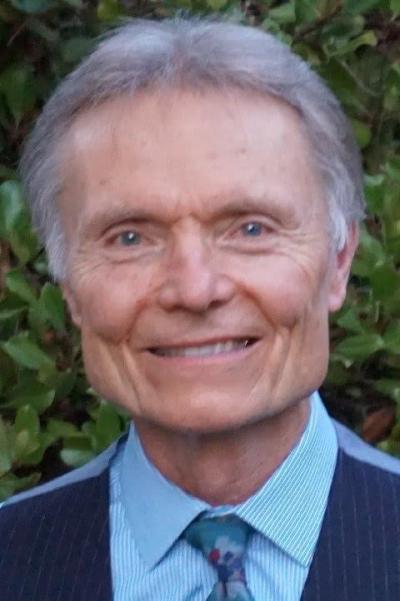 Gordon and Mary are both armed with multiple degrees from prestigious institutions and make for good intellectual opponents, capable of making sophisticated arguments about who is in the wrong, the author noted.
"But we just got to a standstill where it was obvious we were looking down a rabbit hole where if we [went] down there we would never come back."
"I had no idea what to do but by the grace of God I knew who to go to," he said, noting that "desperation is good currency in the Kingdom."
He said: "Look Mary, this argument is over. "
For Dalbey's parents' generation, that line would mean that his father "would disappear behind the sports page, his mother would go some place else, everyone is quiet and no more arguing and the village is happy ... not!" he recounted.
"No, there's another power in the Bible called the prince of darkness and he loves it when couples stop talking and shut down, not just to themselves, obviously, but to Father God who has whipped the Devil on the cross."
Most Christians do not see that as a viable option, he went on to say. They know the good theology in their heads but not how to practice it day to day.
Dalbey took his wife's hand, knelt down with her at the foot of the bed, and prayed out loud: "Father, we're not getting anywhere except hurting each other. We don't want to do this. We don't know how to stop it. Please come and help us get beyond it."
Then, in a moment that he describes as a supernatural prompting, Dalbey asked God if there was anything he was doing as a man, as a husband, that was getting in the way of His purposes.
To his utter astonishment, Mary then asked God, also out loud, "Father, is there anything that I'm doing as a woman, that is getting in the way of Your purposes. Is there anything You want to change in me as a woman?"
In a moment, he thought he heard that still small voice of the Lord say: "Listen to her."
That was not the message he thought he would receive, as he began internally dialoguing with God, hoping for a scripture. Yet when he shared with Mary what he sensed God say, he promised to listen with his full attention.
Her face lit up, and she began to share with him — including something that had occurred in a previous relationship long before they had even met that he was unaware of, which helped him understand their current conflict. He ended up sharing something with her that was related and before they knew it they were in each other's arms. Mary told Gordon that she felt free to ask God after he did because he led the way.
When Dalbey speaks at conferences and addresses a female audience he will tell them about what some men tell him when conflict arises in their marriages: that it is easier to withdraw and go passive and just let her win the fight because that is what he thinks she wants anyway. Dalbey says he often sees the women roll their eyes in exasperation upon hearing this because what the women really desire is for the men to reassure them and see them exhibit strength.
"A woman will test a man," the author told CP, "because she needs a man to protect her and to be strong, even in the face of her challenges."
She thinks if she can push a guy away, he will not be able to stand when the proverbial lions and tigers come around, he said. And many men are passive because, as he explains in his book, they have had fathers who were emotionally absent in family life even if they were physically present. They follow the only model they know even though it frustrates their wives to no end.
Loving to Fight or Fighting to Love? arrives on the scene as Western societies call into question everything once thought obvious about men and women, the #metoo movement shines a light on the epidemic of sexual misconduct in American culture, and staggeringly high numbers of marriages, even Christian ones, continue to crumble.
Prior to writing the book, Dalbey submitted the idea to a team of intercessors who pray for him regularly. One emailed him back immediately, endorsing the project, describing how he had just gotten off the phone where he learned of a newlywed Christian couple he knows who was having marital troubles.
"So many Christian marriages we know — new and long-time — are struggling," his intercessor friend wrote.
"If we, the Church, are serious about solving this great problem, we need to be deliberate about providing ongoing mentoring beyond the honeymoon. The insanity of thinking we don't need any more help once we're married and can heal ourselves is horrific."
The author noted he was seized with his intercessor's final two words to him: "Write fast."