How Will Christians 'Judge Angels'? John Piper Explains
How Will Christians 'Judge Angels'? John Piper Explains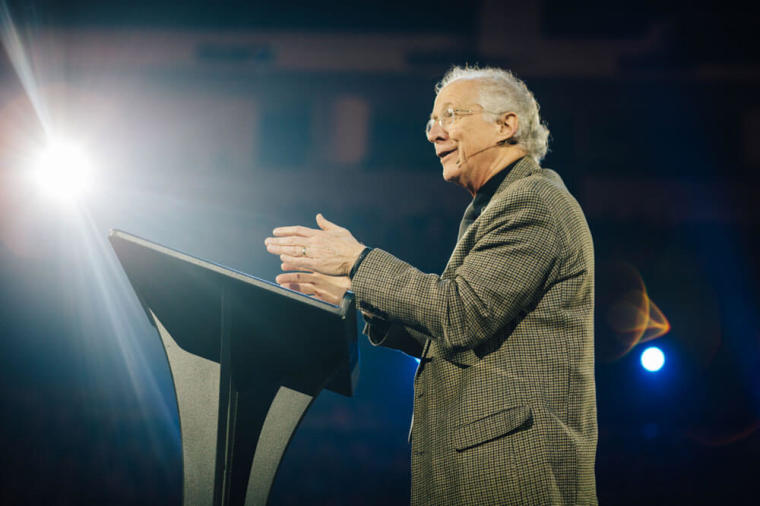 Reformed theologian and Desiring God founder John Piper is weighing in on a line in the New Testament that has boggled the minds of many — what Scripture means when it says Christians "will judge angels."
In response to a question Monday from a podcast listener who asked him about what the Apostle Paul meant when he asked the Corinthian church "Do you not know that we are to judge angels?" in 1 Corinthians 6, the renowned author emphasized that context is important. And the context there is, as evidenced by preceding verses, whether believers in Jesus should sue each other in secular law courts.
"When one of you has a grievance against another, does he dare go to law before the unrighteous instead of the saints? Or do you not know that the saints will judge the world? And if the world is to be judged by you, are you incompetent to try trivial cases? Do you not know that we are to judge angels? How much more, then, matters pertaining to this life!" 1 Corinthians 6: 1-3 reads.
Piper mentioned, however, that the first commentary he read noted that the manner in which we will judge angels is not revealed.
"Commentators disagree about whether the angels here are good angels or bad angels — angels who haven't fallen and are sinless or angels who have fallen, which are in the category of demons now," he said, noting that it seems strange to mention sinless angels, since the context speaks to sorting out disputes among Christians who have wronged each other by using legal means to resolve them.
"Perhaps the reference is to judging angels, namely demonic spirits, who had played a role in your life by tempting and battering you. You can, then, become a witness at their final condemnation by saying, 'This is how I experienced demonic assault.' You are then a witness to their increasing guilt. That's a possibility,'" Piper suggested.
But it is important to remember that any human capacity to judge angelic beings or anything else is rooted in Jesus, whom the Father gave all authority, he said, referencing John 5:27.
"In other words, if we have any role in judgment at all, we humans, it will be a participation in the rights and the authority of Jesus, the Son of Man, who has supreme authority as the judge of all things in this universe because God has imparted it to him," Piper said, calling such a truth "stupendous."
And Jesus Christ is head of the Church, he went on say, and the rest of His body is the Church, which is comprised of millions of believers who share in His rulership. Ephesians 1 notes that those who believe are even seated with Him in the heavenly realm.
Whatever the specifics of the believer's authority, "the implication is that we are being elevated to a status and a role in the coming ages that surpasses our present nature like the ocean surpasses a thimbleful of water," he said.