After Anti-Church Song, Hozier Sings Christmas Carol About God, Christ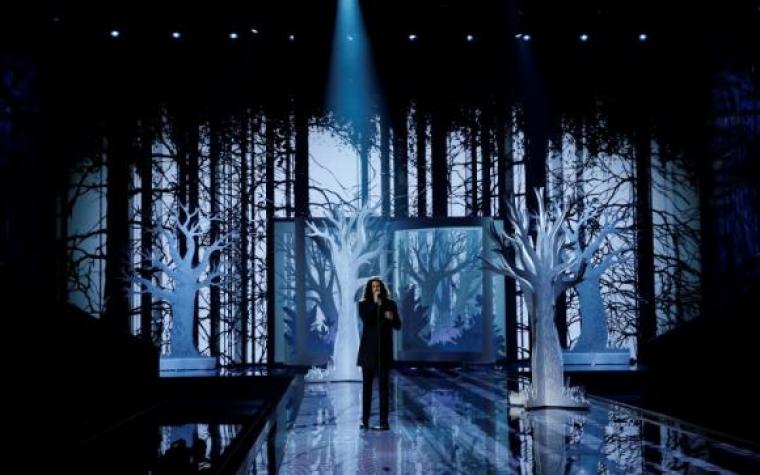 One year after proclaiming that faith is absurd, Irish singer and songwriter Hozier is singing a song about Christ and God for Christmas.
The 25-year-old stumbled onto the music scene internationally in 2013 with his Grammy-nominated song "Take Me To Church," which harshly criticized the church for being judgemental. However the singer, who was born as Andrew Hozier-Byrne, decided to perform a stripped down version of "God Rest Ye Merry Gentlemen" this Christmas season.
"God rest you merry, gentlemen/ Let nothing you dismay/ Remember Christ our Savior/ Was born on Christmas day. To save us all from Satan's power/ When we were gone astray," the singer crooned in a Christmas carol for BBC, surprising some by the song choice.
Although Hozier attended a Catholic secondary school as a little boy, he previously told the Evening Standard that he no longer identifies with the faith.
"I still wouldn't define myself as an atheist — it's too absolute. But I don't have any faith," Hozier told Evening Standard last year. "I think faith is an absurd thing but I'm OK with that. There are no answers because the universe never asked a question in the first place."
Still, there are a lot of Christian references in Hozier's songs that may cause people to question his message. According to the singer, he studies church music and uses it in his craft to make a statement that he can use against the church.
"I'm not a religious person, but I use a lot of references to the language of the Church. In some songs there are references to the Bible," he previously told Cafébabel. "It's got something to do with the fact that I study gospel and church music and I use the language of the Church purely to make a statement about the Church. I address the concept of sin, which I don't agree with. So I try to use the language of the Church against the Church itself."
The singer went on to explain why he decided to make music that challenges the Bible's teaching on sexuality and other sins.
"It's a man-made concept. The organization of the Church supposedly speaks as a representative of God's will: that sounds pretty stupid to me," he maintained in the Cafébabel interview. "Especially because it's an organization which teaches people to be ashamed of their bodily needs. I find that quite disgusting and the Church should be challenged."