Huckabee Won't Endorse; Says 'God Is God. I Did My Part' After Dropping Out (Interview)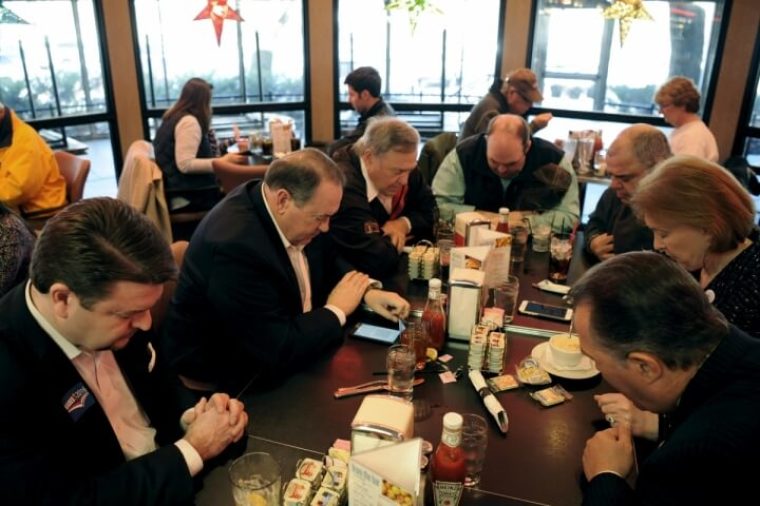 Mike Huckabee is out of the Republican presidential race, but he says he won't stop advocating for his beliefs.
However, he has no plans of endorsing anyone, either.
The Christian Examiner spoke with Huckabee Thursday, more than a week after he finished a disappointing ninth out of 11 candidates in the Iowa caucuses and ended his run. Huckabee had won the caucuses in 2008 – a year in which he surprised the experts by claiming a total of eight states and finishing second in delegates to eventual nominee John McCain.
He sat out the 2012 election and although he didn't do well this year, he remains popular among social conservatives and evangelicals. Huckabee previously served 11 years as governor of Arkansas.
"My plan right now is to endorse principles, rather than persons – and to be very clear in endorsing those things that I think are important and valuable to our culture and to our country, and to let the voters make up their own minds as to who best embodies those principles, and which candidates will best lead the country," Huckabee told CE.
"I'm not sure that an endorsement from me is all that significant. Quite frankly, once you make an endorsement, you're pretty well done. You've made your point and everybody says, 'OK,' and you really, then, can't speak at all to the larger field of candidates and/or to the things they are currently saying. While I certainly might change my mind, right now I don't see myself going out and making an endorsement."
For months, Huckabee had traveled throughout Iowa, speaking to voters in a grueling schedule he called "exhausting."
"People have no idea just how intense it is," Huckabee said. "When the whole thing is over, and the next day it wasn't exactly the results I wanted, I sat back and my perspective was: God is good. I did my part. It didn't work out, but I look at my life in the great[er] context of where I started as a kid, and ... what a blessing, what an incredible joy to live in this great country where a kid like me, who grew up like I did, could even get on the stage. So despite my disappointment in not getting the nomination and winning the election, I still love the Lord and I love this country, and that doesn't change a bit."
Huckabee currently is promoting the movie "God's Not Dead 2," which opens in theaters April 1. Huckabee has a role in the film.
To read original article, click here.