Hugh Hefner Heard the Gospel, Says Lee Strobel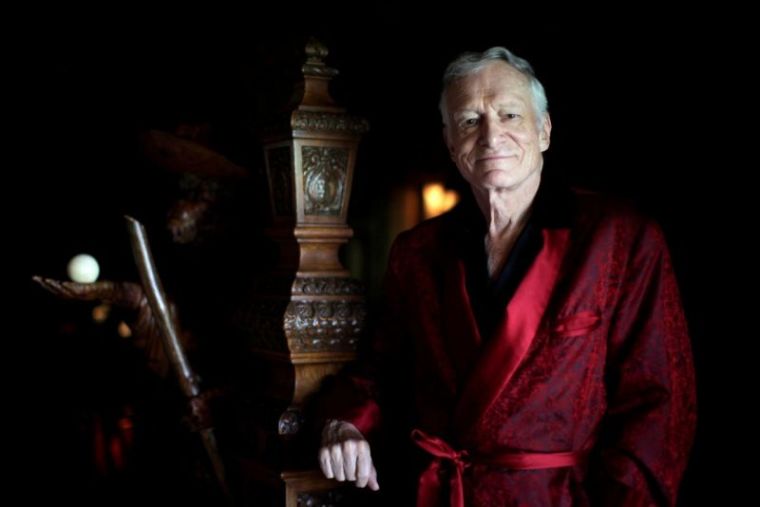 Hugh Hefner did not die without hearing the Gospel of Jesus Christ.
According to popular Christian apologist and author Lee Strobel, he once shared the Gospel with the founder and publisher of Playboy magazine who died in his Beverly Hills, California, mansion of natural causes on Wednesday. Strobel, an atheist turned believer, released "The Case For Christ" film earlier this year which stems from his bestselling novel of the same name.
With the film, Strobel set out to provide evidence about the resurrection of Jesus Christ, which is something that he said Hefner never checked.
"Hugh Hefner dead at 91. I remember sharing the Gospel with him," Strobel revealed on Twitter Wednesday night. "He saw significance of the Resurrection but had never checked the evidence."
Hefner's son, Conor, called his late father an advocate for sexual freedom.
"My father lived an exceptional and impactful life as a media and cultural pioneer and a leading voice behind some of the most significant social and cultural movements of our time in advocating free speech, civil rights and sexual freedom," Hefner's son said in a statement. "He defined a lifestyle and ethos that lie at the heart of the Playboy brand, one of the most recognizable and enduring in history."
However, some people do not agree with the legacy left by Hefner. Russell Moore, president of Ethics & Religious Liberty Commission, spoke out against Hefner making "pornography socially respectable."
Moore addressed the matter on his website where he acknowledged Hefner's death as a tragedy before speaking about the societal ramifications that his Playboy brand has had throughout the years.
"In the short-run Hefner's philosophy has won, on both the right and the left. The Playboy Mansion is every house now," he wrote. "Many church leaders implicitly or explicitly say, 'this is fine.' In many cases, those who hold to what the church has always taught on sexual morality and the value of women are the dissidents now, regardless of how 'conservative' a movement proclaims itself to be."
Moore noted, however, that "the long-run, though, is quite different. Jesus will reign."