Hundreds Gather in Multi-Faith Ceremony to Honor 'Hero' British Aid Worker Beheaded by ISIS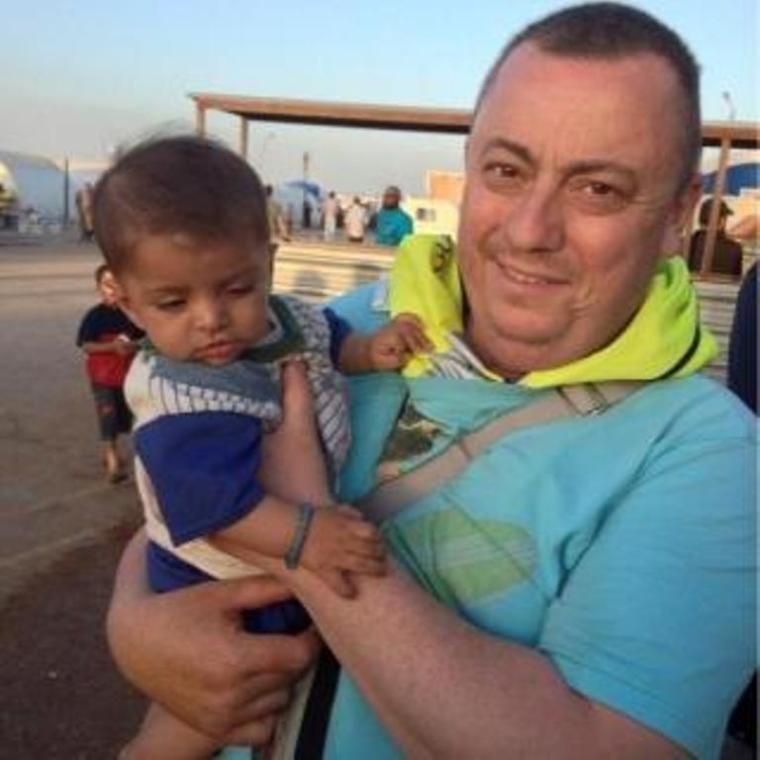 Hundreds of people gathered to celebrate the life of British aid worker Alan Henning in a multi-faith ceremony in Manchester on Sunday. Henning, who was beheaded by terror group ISIS earlier in October, was remembered as a "hero" who "put the needs of others before his own."
"We are here to remember a hero," said Dr Usman Chaudhary at the opening of the service, according to The Guardian. "A hero who left the comforts of his own home for no other reason than to help the destitute and needy refugees of Syria."
Henning, who lost his life at the hands of Islamic militants, was kidnapped in December of 2013 after crossing into Syria on a humanitarian aid mission. The 47-year-old Briton is one of several westerners in recent weeks to be beheaded on video by ISIS as a message to western powers to stay out of Iraq and Syria.
"Alan was a beautiful, genuine human being inside and out. He went to Syria to help at a time when the whole international community had abandoned them," said Majid Freeman, an aid worker from Leicester who was with Henning during his final convoy.
"The international community leaders were paying mere lip service while Alan and many other aid workers were actually feeding these people, sheltering them, giving them aid, taking nappies for the babies, ambulances and generators for the hospitals, sweets and toys for the children and so much more."
Henning's widow, Barbara, and their two children were present at the service, BBC News noted, as were faith leaders from the local community.
The Rt. Rev. David Walker, the Anglican Bishop of Manchester, wrote in a statement last week that Henning "united people across the boundaries of nationality and faith."
"He did so both through his humanitarian actions and by the love that drove him on," the bishop added. "That his tragic death continues to unite people across Britain and beyond is demonstrated today by the range of people and organizations paying him tribute."
David Arnold, a representative of Manchester's Jewish community, added that Christianity, Judaism and Islam shared values which Henning demonstrated: "We all understand, as Alan understood, that all human life is not just precious but sacred."
Asim Hussain, the imam at Manchester Central mosque, remarked: "Alan was an individual who embodies more Islamic values than the entire ISIS put together. That's what makes him our hero."
Dr. Shameela Zulfiqar, another friend who had traveled with him to Syria, said that "people all over the world have been touched by this man with a heart of gold."
"Alan Henning did what most of us just think about. He sacrificed his time, his energy, his home comforts, to help people who are suffering and he paid the ultimate price for this," Zulfiqar added.
"We are here to recognize those sacrifices; to celebrate and pay tribute to the life of this remarkable man whose vision for humanity looked beyond all of our differences."
Other speakers at the multi-faith service included Greater Manchester MPs John Leech and Yasmin Qureshi, as well as police and crime commissioner Tony Lloyd. The attendees wore yellow flowers or ribbons, symbolizing both hope and sorrow.
The service also helped raise money for Syrian children, with organizers hoping to raise close to $80,000 to help the children Henning was "so motivated to help," Zulfiqar said.