Hurricane Harvey Death Toll Latest News: At Least 9 Dead, Texas Officials Say
Hurricane Harvey continues to rain upon Houston as emergency teams and volunteer rescuers continue to save those stranded by the unprecedented flooding. Officials in Texas stated that at least nine people have been reported to have died as a direct result of the storm by Monday, Aug. 28.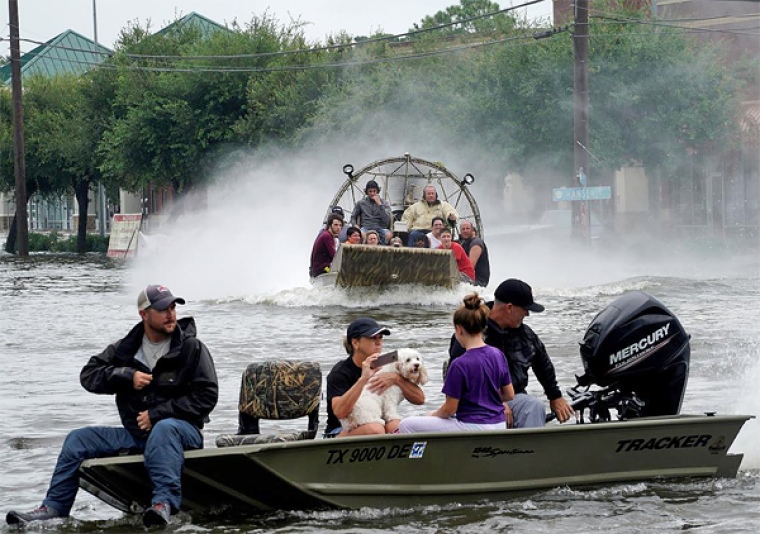 State officials have reported that at least nine people are dead, presumably from the flooding, according to the Washington Post. Six people were reported to have died in Harris County, while one death was reported in Rockport, close to where the hurricane made landfall.
Another storm-related death was reported in La Marque, near Galveston, as well. It might not be the end of the list, however, as officials expect more reports to come in as floodwaters continue to surge around the Gulf Coast.
The latest confirmed death was reported in Porter, nearby north of Houston in Montgomery County. A woman in her 60s was trapped when an oak tree crashed on top of her mobile home while she was reportedly asleep. Rescue workers were too late to save the woman, who died just this Monday.
Elaine Duke, the acting Homeland Security secretary, underscored how important it is to keep up the rescue efforts. "We are not out of the woods yet," she said during a morning briefing in Washington on Aug. 28.
"Harvey is still a dangerous and historic storm," Duke added. With about 2,000 people brought to relative safety, more families are yet to be aided. Authorities expect Harvey's toll to rise as rescue teams continue to work in Houston and across Texas and Louisiana to assess the damage.
The video below shows Hurricane Harvey rampaging through Houston, displacing residents all over the fourth most populated city in the U.S. The hurricane continues to inundate the city as residents flee by car or boats as more rains are expected in the coming days.