2,000 Schools Join 'I AM HOPE' Mov't Inspired by Columbine HS Martyr Rachel Joy Scott's Christian Faith
2,000 Schools Join 'I AM HOPE' Mov't Inspired by Columbine HS Martyr Rachel Joy Scott's Christian Faith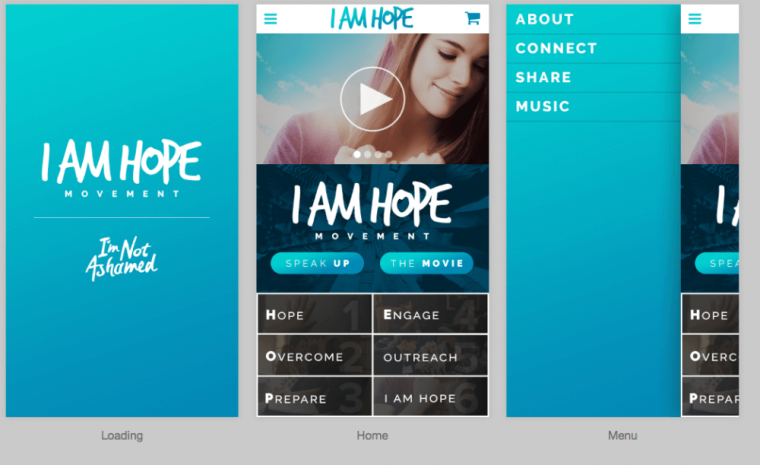 The I AM HOPE movement, inspired by Rachel Joy Scott — the 17-year-old girl who was gunned down for her Christian faith during the 1999 Columbine High School mass shooting — has launched a plan to help students across the nation overcome their fear related to sharing the Gospel, amid the release of a film based on Scott's life and faith.
"It's incredible," said Franklin Santagate regarding the plans of the I AM HOPE movement, in an email to The Christian Post on Monday. "We have over 2,000 schools using the 4 week plan at their school this month."
Santagate is vice president of global strategic alliances at Pure Flix, an independent Christian film and television studio that is making a film entitled "I'm Not Ashamed," based on Scott's compelling true story.
The I AM HOPE movement centers on areas of ministry with which Scott was passionate about. Running September 26 through October 30, it includes a four-week discipleship program with the purpose of empowering students to share their faith by equipping them with a basic Gospel outline, helping them to overcome fear related to sharing the Gospel, preparing students to share their personal stories and testimonies, and engaging other students in their school with the Gospel.
Santagate added, "Last week in 7 days, over 3,000 students experienced the gospel through the HOPE plan and in 3 schools specifically, we had 15 students respond to the Good News with a decision to put their faith in Christ; and in South Florida on Thursday of last week, in one of their communities, they had over 100 students make decisions to put their hope in Christ!"
On September 28 Pure Flix introduced an I AM HOPE app that includes the I AM HOPE movement curriculum as well as music videos from Christian artists Abigail Duhon and Jeremy Camp, who both sing their musical interpretations of "I'm Not Ashamed."
READ CP's article on Jeremy Camp's music video for "I'm Not Ashamed"
READ opinion article from Abigail Duhon on Rachel Scott
READ CP's interview with Sadie Robertson who plays leadng role in "I'm Not Ashamed"
"We are praying that with God's help we can create a national movement of youth across the country who will stand up and declare 'I'm not ashamed of my faith' just as Rachel Joy Scott bravely did in 1999," Santagate said.
"Our hope is to encourage a generation to be voices for Christ in their schools and communities. Rachel's life story and her desire to boldly proclaim Jesus' name, as told in 'I'm Not Ashamed,' should be an example and inspiration to us all."